AMC AMX
In 1973 and 1974, the AMX was a top level package of the Javelin. Engine availability ranged from a 304 V8, a 360 V8, and a 401 V8. After 1974, the AMX took some time off for a few years.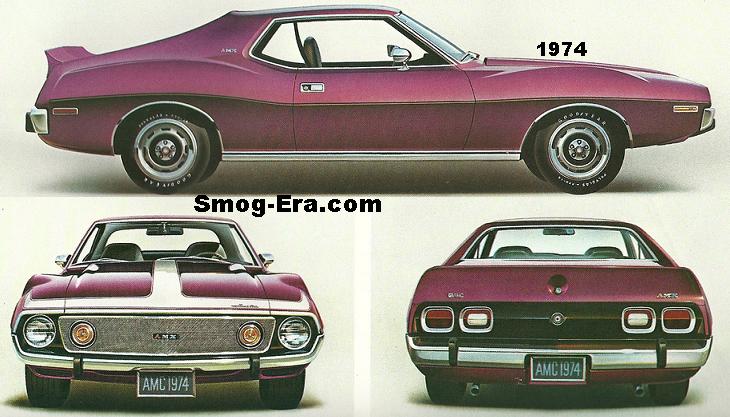 The nameplate returned for 1977, as a variant of the Hornet hatchback. Powering this one was a 258 I6 or 304 V8. Backing the I6 was either a 4-speed manual or 3-speed automatic transmission. Automatic-only on the V8. The AMX touches included body-colored bumpers, fender flares, and rear window louvers. The most notable feature was the chrome targa band that wrapped around the cars roof just behind the doors.

For 1978, the AMX moved to the Concord body style, which itself was a slightly updated Hornet. Once again, hatchback was the only configuration offered. The engines were either a 258 I6 or 304 V8 just like before. An automatic 3-speed was standard with the V8, and optional on the I6. The 4-speed was standard with and offered only with the I6.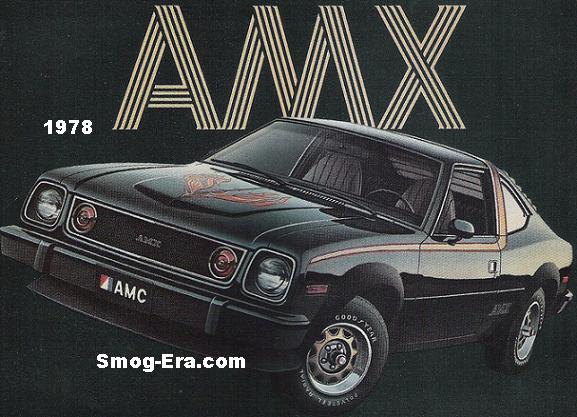 For 1979 and 1980, before disappearing forever, the AMX name was offered on the Spirit body style. Engine/Trans choices were the same as the previous two years, but the V8 was gone for 1980. These AMXs received a flame decal on the hood which, at a glance, looked similar to the 'Fire-Chicken' on the hood of the Pontiac Trans-Am. Other touches were carried over from the previous AMX, though the rear window louvers did not.