P1800ES
It's one of the best looking cars of the smog-era. Classic lines make it look older than it is. Body configuration was a 2-door station wagon, also known as a 'shooting brake' in European terminology. Layout was front engine / rear drive on a unibody platform.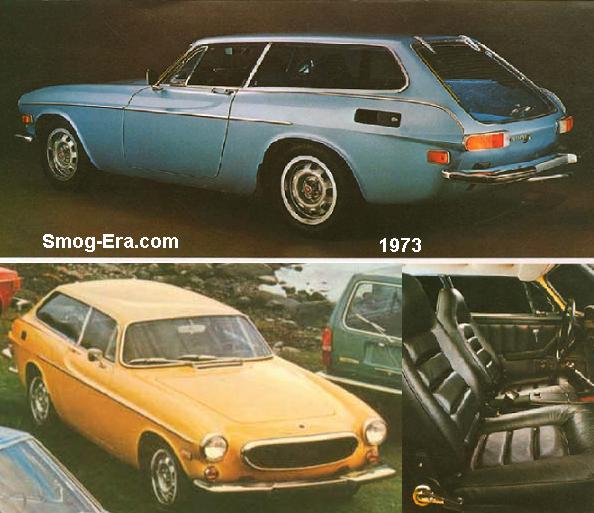 Power was not spectacular. Under the hood was a 1986cc EFI I4. The fuel injection system was supplied by Bosch. American versions had a compression ratio of 8.7:1 with a horsepower output of 112. Euro versions had a healthier 10.5:1 compression ratio which bumped the power to 130. Transmission choices were a 4-speed manual or a 3-speed Borg-Warner automatic.
The 1973 models were the last of the name, therefore the only time the model hit the smog-era.