Oldsmobile Cutlass Ciera
The first front wheel drive variant using the 'Cutlass' nomenclature was introduced in 1982. It had a brand new name— Cutlass Ciera and was built on the totally redesigned A-body platform. Wheelbase was 104.9 inches, the same as on the smaller X-body Omega. Coupe or sedan were your body choices if you wanted to buy a Ciera in '82 or '83. They were available in base, LS or Brougham trims.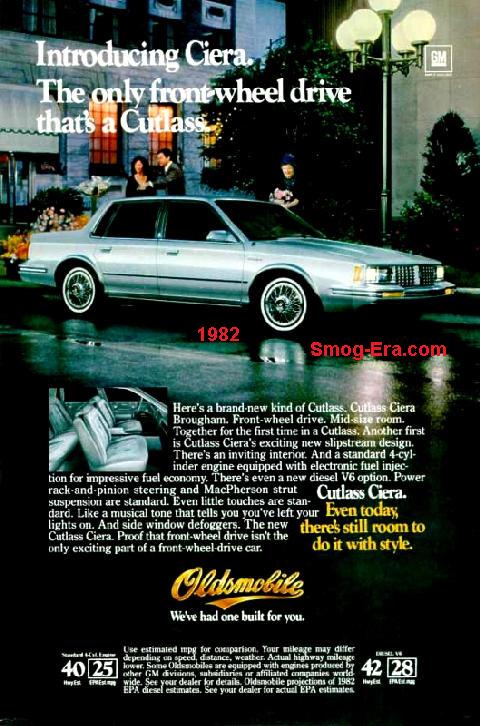 Two primary gas engines were offered in both years. These were the 2.5L TBI Pontiac I4 (90hp), and a 3.0L 2bbl Buick V6 (110hp). Another gas choice was offered, though was a relative rare 'take' in the Ciera. It was the 2.8L 2bbl Chevy V6 (112hp). A final engine choice was the 4.3L Diesel Olds V6 (85hp).
The 2.5L came standard with a 4-speed manual transaxle, but was also available with a 3-speed automatic. The automatic was standard on the three V6s.
Not much changed between these two model years, though the rear lighting and trim were both updated for '83. A 4-speed automatic became an option with the V6s, late in 1983. The Ciera nameplate lasted through the 1996 model year.