Dodge Diplomat
The Dodge Diplomat was introduced for model year 1977. It was introduced to be slotted halfway between a midsize and fullsize car. It was on the new for '77 M-body platform. Two trims, base and Medallion, and two body styles, coupe and sedan were offered at first. The only engine available the first year was a 318 CID 2bbl V8.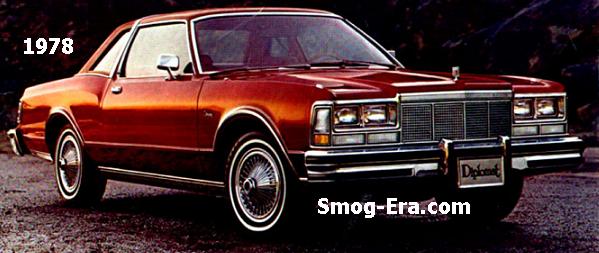 In 1978 a new trim called Diplomat S was added. Standard power across the lineup jumped down to a 225 CID 2bbl S6 and the 318 V8 became an option. Yet another engine option was added, a 360 CID 2bbl V8. A 4-speed manual trans was available behind the S6.
In 1979 the Diplomat S was dropped and replaced with the Diplomat Salon. A station wagon was now available in the form of the Salon. New standard power was now a 225 CID 1bbl S6, with the 225 2bbl becoming optional. The 318 2bbl and 360 2bbl were still offered, but a 360 CID 4bbl V8 was now the top engine choice. It made 195hp.

The "Dippy" was restyled for 1980. Wheelbase on the coupes was shortened to 108.7″ while the sedans and wagons retained the old 112.7″. A new trim was added called Diplomat Special Sport, which was a 2-door coupe with a six cylinder and one step above the base model. It was offered this one year only. The 225 2bbl S6, as well as the 360 2bbl & 360 4bbl were all dropped for this year. However a 318 CID 4bbl V8 was added as the new top engine, though it also would be quickly dropped in 1981.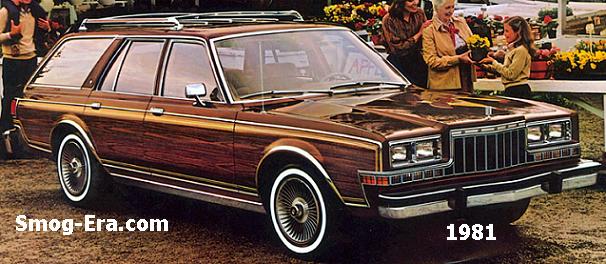 Added for 1982 was a lock up torque converter in the V8 automatic transmission. This year also saw the 2-door coupe and station wagon versions of the Diplomat dropped. It was about this time where Diplomats use for law enforcement started to take off. This presumably was in answer to the St. Regis being no longer made. 1983 was almost a carbon-copy year from '82.