Jeep Commando
Commando was in its final year of production in 1973. It rode on a 114″ wheelbase chassis and was 174.5″ in overall length. For body styles, offered were pickup truck, station wagon and convertible choices. They were fairly light trucks topping out at 3100lbs for the wagon.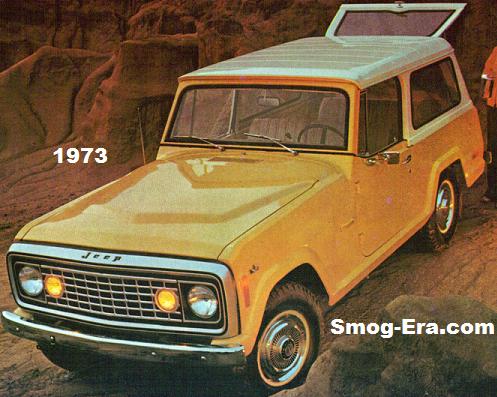 The standard engine was a 232 CID 1bbl I6 making 100hp and 185 ft/lbs of torque. An optional 258 CID 1bbl I6 was available, and it made 110hp and 195 ft/lbs of torque. Over both sixes was a 304 CID 2bbl V8 making 150hp and 245 ft/lbs of torque.
Shifting was handled by four different transmissions. Standard on the 232 and 258 was a Borg Warner T14A 3-speed manual. Optional on these was a Borg Warner T18 4-speed manual. The 304 got a standard Borg Warner T15A 3-speed manual. The top choice on both the 258 and 304 was a GM TH400 3-speed automatic. Incidentally the GM trans was probably overkill on this lightweight underpowered truck, but that's a good thing for future modification.
The good news for 1973 Commandos is that they were fitted with upgraded axle joints, and the previous year's optional tires were now standard. Commandos are still popular with enthusiasts today.