300TD
This car was a station wagon based on Mercedes' W123 architecture. It arrived in the U.S. for Model year 1979. Powering it initially was a 3.0L Diesel I5. This engine was also known as OM617.912 . Horsepower was initially rated at 77, and torque was rated at 115. This engine stuck around until the 1980 model year.
In 1981, a 3.0L Turbo-Diesel I5 replaced the regular diesel. Power and torque rose dramatically to 120 & 170 respectively.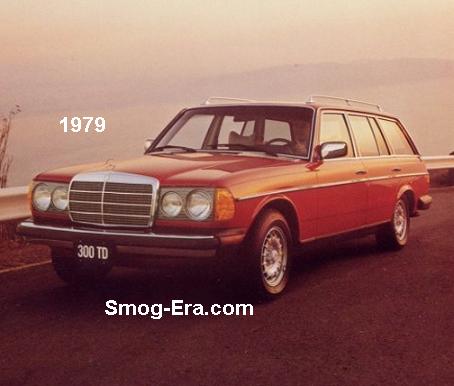 These diesels, unlike many U.S. diesels of the time, are long lasting and it's not unheard of to push them to 350,000 miles or more. The 300TD lasted through 1985.