380SEL
The 380SEL arrived in time for the 1981 model year. It was on the W126 platform, and sat on a wheelbase of 121.1 inches. The curb weight was in the neighborhood of 3650 lbs. This variant was only offered in a 4-door sedan layout.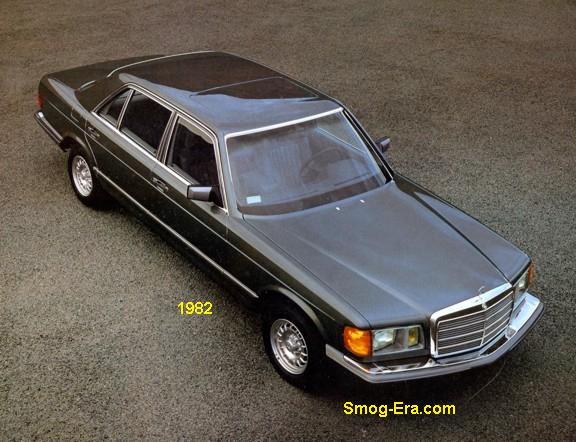 Powering it was a 3.8L SOHC EFI V8, which was made entirely out of aluminum. Horsepower was rated at 155 and torque was rated at 196. The gear-shifting responsibilities were handled by a 4-speed automatic.
The 380SEL carried on through the end of the smog-era with little change. Countless are still on the road today.
Quick Facts
Wheelbase: 121.1 inches
Curb Weight: 3650 lbs.
Displacement: 3.8 Liters
Horsepower: 155
Torque: 196