Isuzu P'up
Its name is the word 'pickup', abbreviated. This truck was around since 1972 as the Chevy Luv. In 1981, Isuzu finally marketed it as their own. Two trim levels were sold, which were base and Deluxe.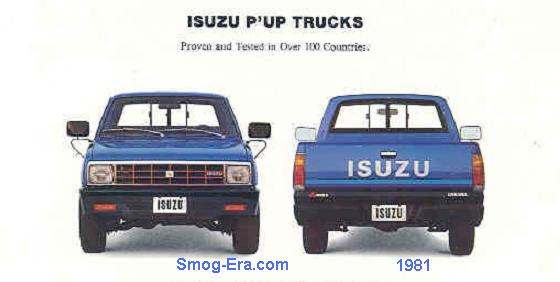 Two different powerplants were offered. First was a 1.8L SOHC 1bbl I4 that made 80hp and 95 ft/lbs of torque. Second was a 2.2L Diesel I4 that made 58hp and 99 ft/lbs of torque.
Three different transmissions were sold. A 4-speed manual was the base unit in gasoline models, and the only unit for the diesels. Optional in the gas models were both a 5-speed manual and a 3-speed automatic.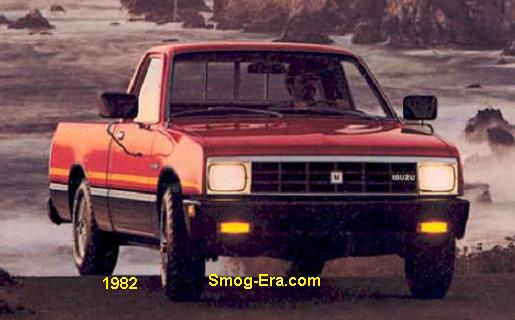 For these first few years, only a standard cab was offered. Buyers had a choice of two different bed lengths, though. The short bed truck sat on a 104.3 inch wheelbase. The long bed truck sat on a 117.9 inch wheelbase. Only the short bed was available with four wheel drive, however.


In 1983, a trim called LS was introduced. This added bucket seats, standard 5-speed, spoked wheels, raised letter tires, and a few upgrades to the moldings.