Fiat Strada
This model was introduced in the U.S. for the 1979 model year. In Italy, it was called the Fiat Ritmo, but the name was changed to Strada for the U.S. market.
It arrived amongst much fanfare and press coverage. Why? It was supposed to be the one that changed everybody's mind about Fiat's poor reputation at the time. It replaced the 128, which left a bad taste in America's mouth due to poor reliability.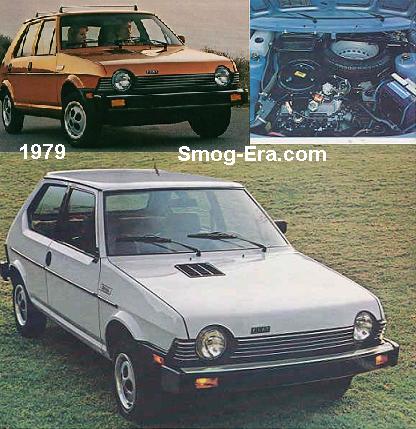 Two versions were sold which were Strada and Strada Custom. Both of these were available in 3-door hatchback or 5-door hatchback styles. For such a small car, the Strada had surprisingly good headroom and legroom. The seats were said to be very comfortable as well.
Engine was a 1.5L DOHC I4 of 69hp and 77tq, which was straight out of Fiat's sports car, the X1/9. The spare tire was even mounted underhood, just behind the engine. For transmissions, both a 5-speed manual and a 3-speed Volkswagen automatic were in the cards.
Strada had a like it or hate it appearance. The bug-eyed look and the plain disc-like wheels made many potential buyers shy away from it.
The Strada was sold here until 1982. In the end, it was not the car that would save Fiat, and the brand itself exited the U.S. market that year.