Starion
This Mitsubishi was a rear wheel drive GT that arrived for 1982. It had closely related American nameplates which were the Dodge Challenger and Plymouth Sapporo. Mechanically they were nearly identical, though the Starion had a very different look about it. Starion also got standard 4-wheel disc brakes, whereas the Plymouth and Dodge did not.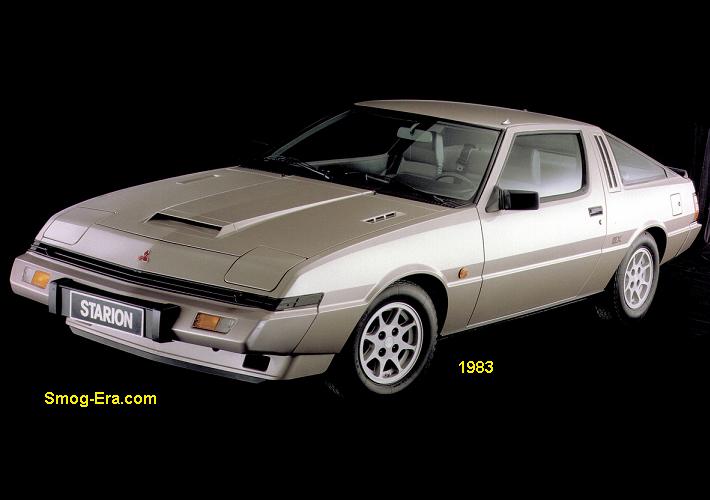 Two trim levels were available during '82/'83 which were the base car or Starion LS. A few different add-on groups were available too. These were the Technical Performance Package, which basically was an early anti-lock brake system. Then there was the Road Wheel Package which changed the wheels to alloys, and the tires to 215mm units. Cruise control, leather seats and two-tone paint were the major stand alone options.
The wheelbase was 95.9 inches and the overall length of 173.2 inches. Curb weight started around 2800lbs. The one body style a 2-door hatchback, though a sunroof was an option.
For power, there was a single choice. It was a 2.6L SOHC TBI Turbocharged I4. It made 145hp and 185 ft/lbs of torque. Just one transmission was offered as well; this one being a 5-speed manual. The rear axle had a gear ratio of 3.545:1. Zero to sixty times were in the low 9's.
Starion carried on through the end of the 80s at which time it was quite a potent beast. One interesting fact is that these have been known to accept V8 swaps with relative ease.