Chevrolet Chevette
One of the smallest cars in Chevrolet history, the Chevette is small even by today's standards. Introduced for the 1976 model year, the 'vette was initially offered in only a 2-door hatchback body style. It's platform was shared with Opel's Kadett model overseas.
Providing the power were the 1.4L I4 and 1.6L I4. A 4-speed manual or 3-speed automatic were doing the shifting.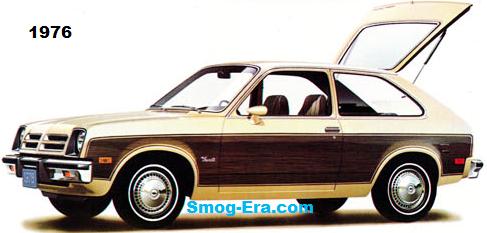 For 1978, the 1.4 was dropped. Newly added this year was the 1.6L High Output. Toys on this engine were a dual outlet exhaust manifold, larger intake manifold, and larger carburetor. A 4-door hatchback also became available this year.
A 'Scooter' two-seat base model was offered right out of the gate. A Woody package with faux exterior wood was offered for the first two model years.
A notable 'sort-of' performance package was the '76/'77 Chevette Rally. It came with the 1.6L, special body graphics, plus a rear sway bar.
The grille and headlights were updated for 1979. The 1.6L now had a 2 barrel carburetor standard.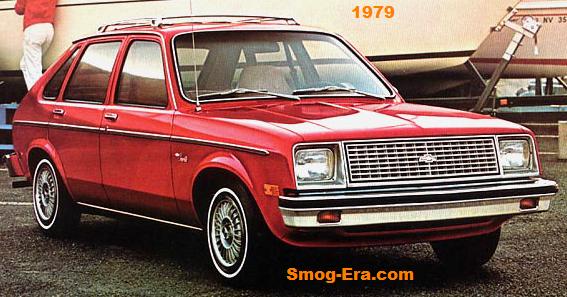 The High Output 1.6L engine's last year was 1980. For 1981, a 1.8L Diesel I4 became an option. For 1982, a 5-speed transmission was optional on the 1.6L.
For 1983, the Chevette CS arrived. This was basically the 'Eurosport' package for the car, which included color-keyed bumpers and blacked out trim.
While more challenging than a Vega, it's not too hard to put a V6 or even a V8 in these cars. In the US, 2 door and 4 door hatch body styles were the only variants offered. The Chevette was also a popular choice in the U.S. Postal Service lease-fleet.