AMC Eagle
Based on the Concord, AMC's Eagle landed for the 1980 model year. It was ahead of its time being a 4 wheel drive car. This first year it was offered in coupe, sedan and station wagon variants with trim levels of base and Limited. They sat on a 109 inch wheelbase. Powering them was a 258 CID 2bbl I6 with 110hp and 210tq. Transmissions were a 3-speed automatic or a 4-speed manual.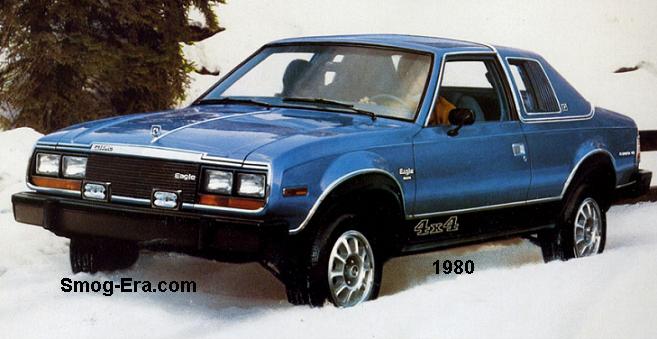 For 1981, two short wheelbase (96 inch) versions were added to the lineup. These were the standard hatchback (SX/4) and flat hatchback (Kammback). A convertible on the standard wheelbase underpinnings was also made available for this one year only. The new base engine was now a 2.5L 2bbl Pontiac I4 with 82hp and 125 ft/lbs of torque, making the 258 optional.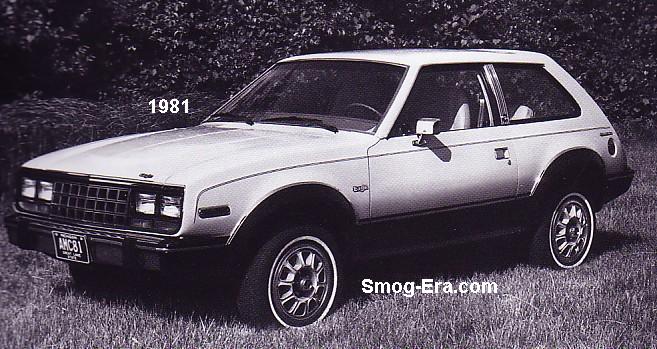 A 5-speed manual transmission was added for 1982. Also new this year was a part time transfer case to allow 2 wheel drive operation.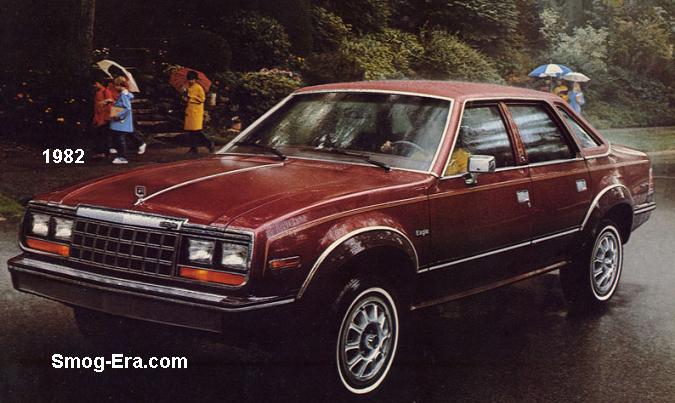 In 1983, the Kammback and standard coupe were dropped. It was the last year for the Pontiac 2.5. This was also the first year of its replacement, the 2.5L 1bbl AMC I4. Horsepower and torque were a big improvement over the Pontiac, as the numbers were 90 and 130, respectively.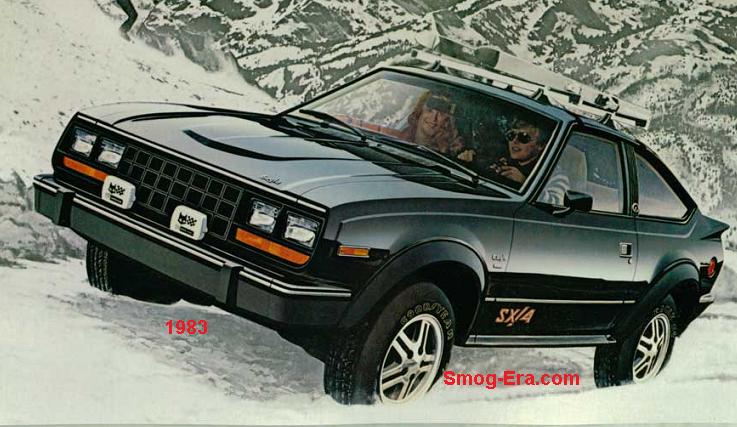 The Eagle carried on with little change all the way through 1988.