Chevrolet Monza
The Monza line started halfway through 1975, while overlapping the Vega line with which it shared a platform. The only body style at first was a notchback coupe, also known as the Towne Coupe.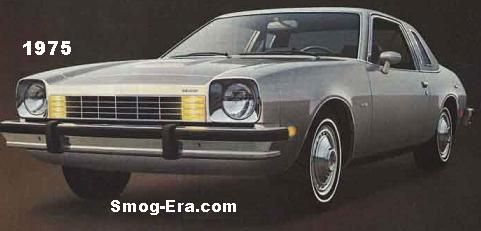 Powering this sporty subcompact initially was the Vega's 2.3L aluminum blocked 1bbl I4, with a 2bbl version of the same being optional. Also available was a 262 2bbl V8. A 3-speed manual trans was standard with the 1-barrel 2.3L. A 5-speed manual trans could be ordered with the 2.3L 2bbl I4, or 262 V8. A 3-speed automatic was optional on all engines. 4-speed and 5-speed manual transmissions were available as well.
1976 was a transitional year for engines. The 262 was on its way out and the 305 was on its way in. Per factory literature, neither V8 was available in the regular Monza for 1976, though was in the Monza 2+2.
The 1977, the 305 2bbl V8 was available in the standard Monza.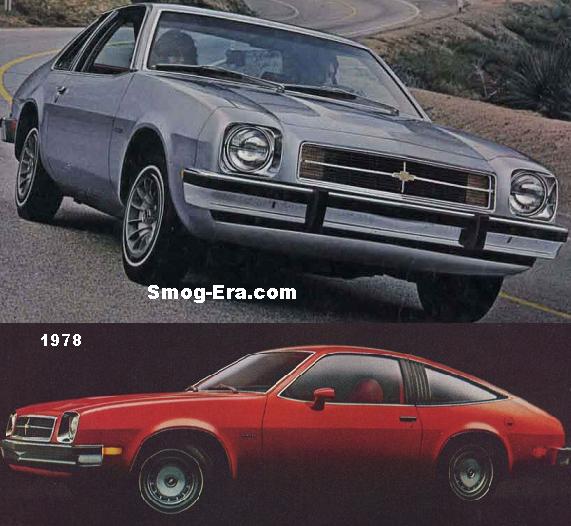 The 1978 model received an upgraded appearance, which included a slightly laid back nose, and new taillights. Also new for this 'round headlight' Monza was the available 4-seater hatchback body style. The Pontiac 2.5L I4 replaced both 2.3L I4s. A 3.2L 2bbl Buick V6 for 49-state cars was newly available, as well as a 3.8L 2bbl Buick V6 for all states.
The 1979 models retained the four engines as the previous year— 2.5L, 3.2L, 3.8L, and 5.0.
In its last year of 1980, only two engines remained. These were the 2.5L, and the 3.8L. The Monza exits stage left after this model year, in anticipation of the upcoming Cavalier, due for 1982.