Chrysler Executive Sedan
1983 was the inaugural year for Chrysler's Executive Sedan. This model was on the K-car platform. To get where management wanted the car, it was stretched to fullsize proportions. It had 124″ of wheelbase. That's 70s Cadillac/Lincoln territory! Powering it was a 2.6L Mitsubishi 2bbl I4 backed with a 3-speed automatic transaxle.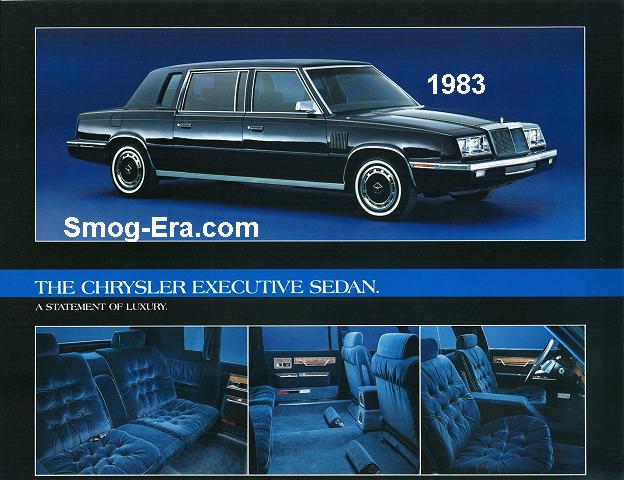 The inside was upholstered in deep plush-velour across its five seating positions, with footrests included in back. The Executive Sedan was built on a on a very limited basis. Less than 10 copies were produced the first year, which is the version to get if you want rarity, that is if you can find one. It's guanteed that most of the first year models would have been scrapped before owners knew what they had.