Crown
It was the finale for Imperial, atleast for a few years. The Crown name was resurrected from the past for its top end LeBaron. The year was 1975.
The Crown had the same basic goodies as the LeBaron. The 440 CID 4bbl V8, automatic leveling suspension and 4-wheel disc brakes were just the starting point in the Crown.
The biggest difference in the Crown was that it was not a hardtop like the basic LeBaron. It was a 2-door coupe with a b-pillar. Also included was a padded vinyl roof and opera windows for the back seat area.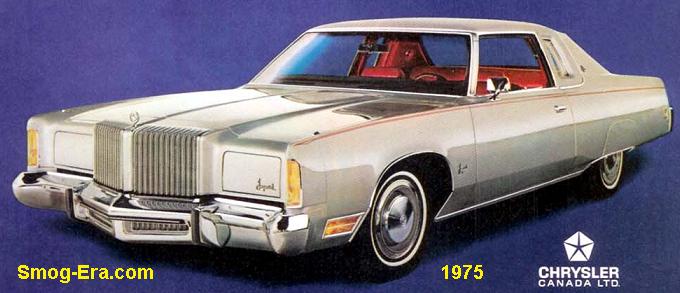 It was offered only in five color choices. These were Silver Cloud, Starlight Blue, Sherwood Green, Chestnut, and Inca Gold.
Very few Crowns were sold. One of these is a worthy candidate to save from the crusher and restore.