Buick Luxus
The Luxus line splits its ranks between the Century and the LeSabre.
The first one came out in 1973 and were based on the Century . The Luxus was the top trim on this midsizer. Coupe, sedan, and station wagon were all offered. Engine choices were limited to 350 CID 2bbl V8, 350 CID 4bbl V8 and 455 CID 4bbl V8.

In 1974, the taillights and back bumper were updated for the new crash mandates. It was still officially part of the Century line at this stage.


Though they overlapped, a version based on the LeSabre also came out, later in '74, to replace the Centurion. Body styles this time around included 2-door hardtop, 4-door hardtop, 4-door sedan, and a convertible. Engines were a 350 CID 2bbl V8, 350 CID 4bbl V8, and 455 CID 4bbl V8. Since it was now on the big platform, this Luxus also had an available 455 CID 4bbl Stage 1 V8. The nameplate was dropped for 1975, replaced with LeSabre Custom.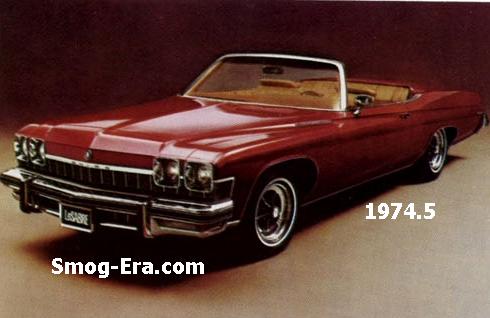 The Luxus lineup is a rare set of vehicles these days. If you find a clean one, go out and get it. Most of the time the wheels are a dead giveaway, but not always. The sure way to see if you found a Luxus is by looking for the small 'Luxus' badge within the 'Century' or 'LeSabre' badging.