Cadillac Calais
The Calais was the entry level Cadillac of its time, even having hand-crank windows at times. Coupe and Sedan styles were both offered. Powering this beast through 1974 was a 472 CID 4bbl V8.
For 1974, the Calais received an updated appearance.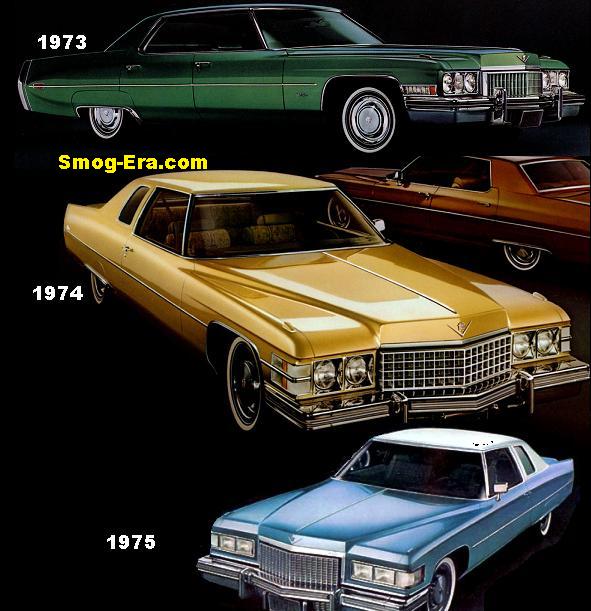 For 1975, a 500 CID 4bbl V8 was standard in the Calais, and in all big Cadillacs for that matter. This year the headlamps also changed to the quad-rectangular layout which was the 'latest and greatest' at that time. The Calais was sold until the 1976 model year, as sales of the Seville were starting the take hold. Today, there is a sizable aftermarket industry that caters to the 472 and 500 Cadilac engines. It does not take much money to make a performer even out of one of these boats.