4WD Wagon
This Subaru was based on the DL wagon. For a few years it took on a more prestigious slot in the heirarchy than its DL brother.
It was introduced for model year 1975. The engine was a 58hp 1400cc 2bbl H4. Three transmissions were offered which were 4-speed manual, 5-speed manual or 3-speed automatic. A 1600cc 2bbl H4 was a new option for 1976. Power was rated as 67. The wagon was carried over, little changed for 1977.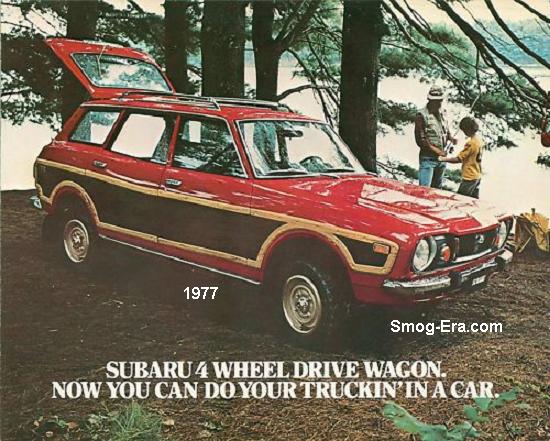 In 1978 the car received quad headlamps to further differentiate it from the basic DL. Also updated was the entire front end, instrument cluster and taillights.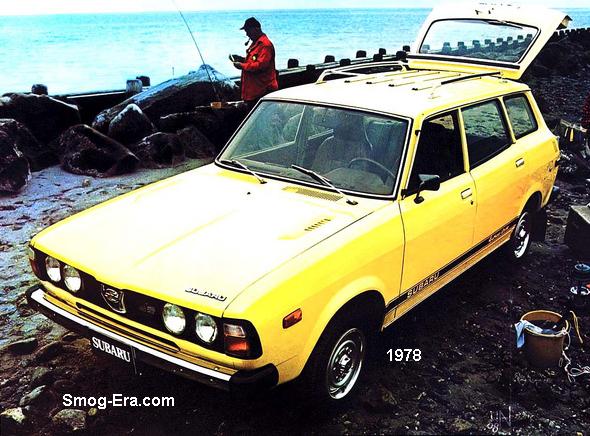 1979 was the last year for marketing the 4WD Wagon as its own model. The car carried on as a variant of the DL and GL after this year.
The 4WD Wagon is one the earliest factory produced off-road cars, but many have rotted away after years of foul weather service. Locating one would not be easy, but save one if you find one.