Cougar
The Cougar flipped platforms every other year it seems. Up until 1973, the Cougar shared a platform with Ford's Mustang. A coupe and convertible were both available.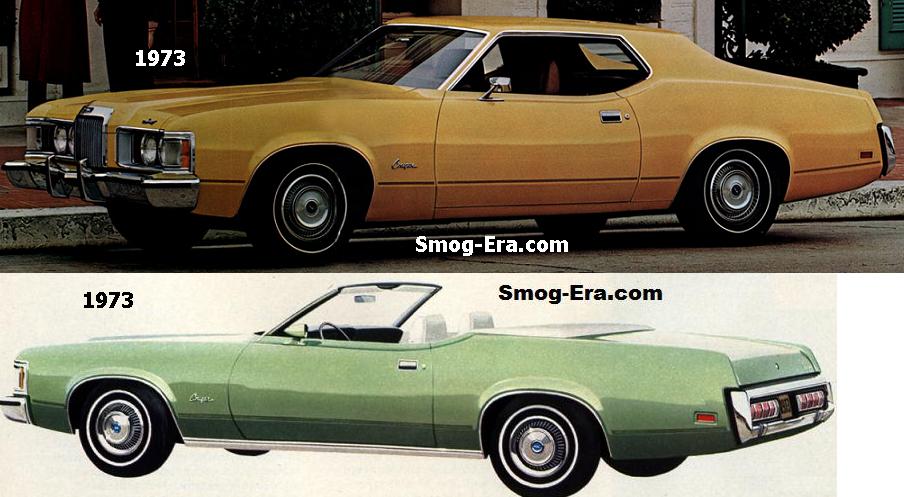 The standard Cougar disappeared from 1974 through 1976. For 1977, the 'regular' Cougar re-emerged on the Ford Thunderbird platform. A new 4-door sedan was offered until 1979, although a 2-door coupe was available in 'regular' Cougar form. For a touch more luxury, Mercury customers could opt for the Cougar Brougham.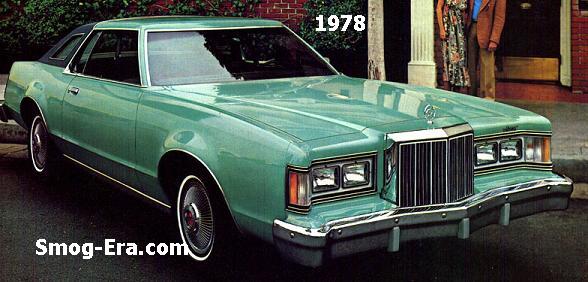 For power, buyers had a choice of a 302 CID 2bbl V8, 351 CID 2bbl Windsor V8, 351 CID Modified V8, or 400 CID 2bbl V8. Engines were carried over to 1978, but the 400 dropped off in '79.


For 1980, the 'regular' Cougar took a hiatus, but returned the next model year. It vaguely resembled a Ford Fairmont. Both 2-door or a 4-door bodies were offered in 1981. A third body style was added for 1982 which was a station wagon. Two trim levels were offered over base, which were LS and GS.


Powertrains were as follows…
2-doors & 4-doors: 2.3L I4 ('81), 3.3L I6 ('81-'82), 3.8L V6 ('82), 4.2L V8 ('81).
station wagons: 3.3L I6, 3.8L V6.

As of '83, Cougar shared in the T-bird's revolutionary redesign. Its shape was slick like the T-bird, but Mercury versions received a notchback treatment. Powering these were a 3.8L V6 or 5.0L V8.