Caballero
The next frontier after the Sprint was the Caballero. It was the new G-body platform and new name for GMC's sedan-pickup. The year was 1978. The GMC Caballero was the cousin to the Chevrolet Elcamino, both of which took on the look of the Chevrolet Malibu.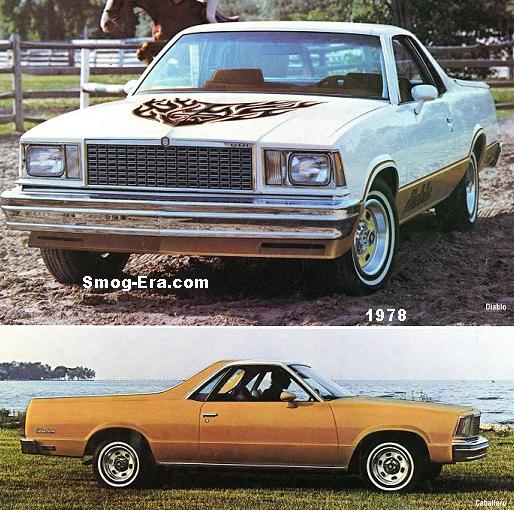 For its first model year the Caballero came in three flavors— base, Laredo or Diablo. The Diablo package added graphics that looked much like what the Pontiac Trans Am had, fire-chicken-appearing hood graphic included. Also changed were the side view mirrors to body-color, front air dam, and rally wheels. Laredo added two tone paint and subtle graphics. Engine choice in the lineup include the 200 CID 2bbl Chevrolet V6 (95hp), the 231 CID 2bbl Buick V6 (105hp), or the 305 CID 2bbl Chevrolet V8 (145hp), or the top 350 CID 4bbl Chevrolet V8 (165hp). The common transmission with any of these was the TH350 3-speed automatic, though it was standard only on the 231 V6 and optional on all others. The 200 V6 came standard with a 3-speed manual, while the 305 or 350 came standard with a 4-speed manual.
For 1979 engines were the same, plus a new 267 CID 2bbl Chevrolet V8 (125hp) was added to the list.
For 1980, the Laredo was replaced by the Amarillo, which was essentially the same package. The 200 2bbl V6 was dropped this year, while a 229 CID 2bbl V6 (115hp) from Chevrolet was added.
In 1981, the 350 4bbl V8 was dropped and replaced with a 305 CID 4bbl Chevrolet V8 (150hp).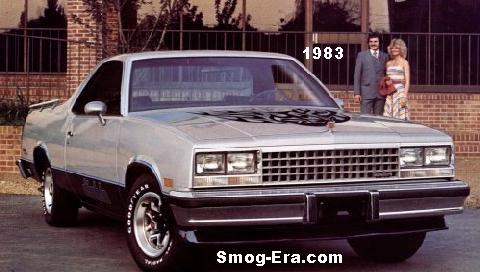 1982 brought a freshened front end with new grillework and quad headlamps. The last year we cover here, 1983, it is essentially the same vehicle.