Dodge Colt Wagon
We give the wagon version of this imported Dodge its own area. It started to lose its connection with rest of the Colt lineup in the middle of its life-cycle. Three generations of the Colt Wagon are presented here.
Dodge was really trying to beat the competition. They were in a sales fight with an eye on the Chevy Vega and Ford Pinto haulers. This is the reason they felt the need to keep the Colt Wagon a little off to its own.
The last one of its first generation was out in 1973. It was based on Mitsubishi's early Galant platform. Powering it was a 1.6L SOHC 1bbl I4, backed by was a 4-speed manual transmission. Horsepower was rated at 83.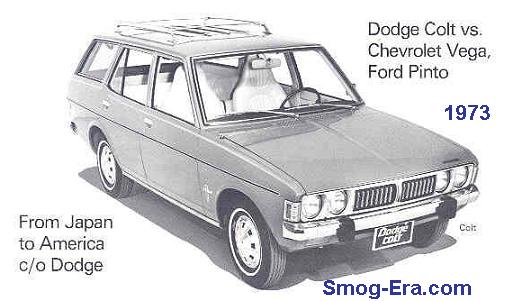 For 1974, the wagon shared a new look with the entire Colt line. It retained the same look through 1977, even though the rest of the Colt line was updated this year. The wagon never did get the bug-eye appearance of the other '77 Colts. Standard was still the 1.6L I4. Horsepower was only about 77 at this point.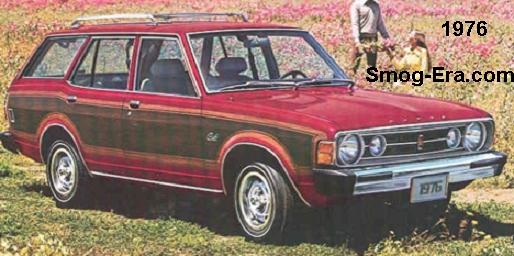 For 1978, the wagon received an extensive update. It was now based on the new, larger Mitsubishi Galant platform.The bigger news for 1978 was the wagon getting an optional 2.6L SOHC 2bbl I4. An Estate package was available for a more posh ownership experience, complete with fake woodgrain! The rear drive wagon remained until 1981. The next year a 5-door version of the Colt Hatchback took over the slot vacated by the wagon.