Ford Pinto
The Pinto was in its 3rd model year for 1973. It was offered in 2-door hatch-look coupe, 3-door hatchback and 3-door station wagon.
Famous for fiery rearend collisions due to ruptured fuel tanks, the car is still the butt of jokes almost 40 years later. Another issue was that doors jammed hindering a speedy exit.
Up until very early 1973, the base engine was a 1.6L I4, of 54hp, which came from Ford of England. A 2.0L 2bbl I4 took over later in '73 and it made 86hp. For 1974 a 2.3L 2bbl I4 of 90hp was available for power. An optional 2.8L 2bbl V6 of 97hp was added for 1975 in the station wagon, then in 1976 on all others. That engine originated in Ford of Germany. Engines remained steady until the end, save for minor horsepower variances, but in 1980 the sole engine was the 2.3L I4. However, V8 swaps were quite the rage back in the day and conversion kits are still available. The most common swaps were the 302 Ford and 350 Chevy.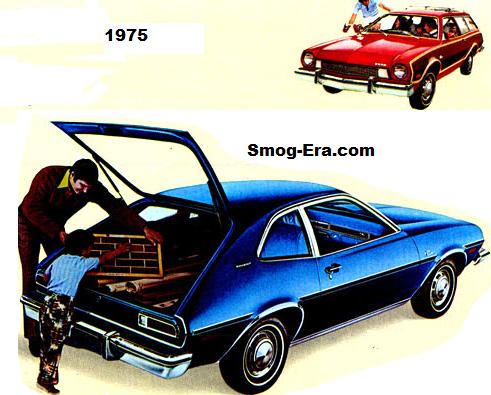 A special Pinto known as the "Pangra" was sold in limited numbers and featured a turbocharged engine, altered nose, and modified suspension. The more-commonplace sporty version was known as Pinto Rallye and featured blacked-out trim and tape stripes of varying degrees through the years. Also to consider was the Pinto Stallion which was added in 1976. The Pinto was updated with raked-back nose in 1977.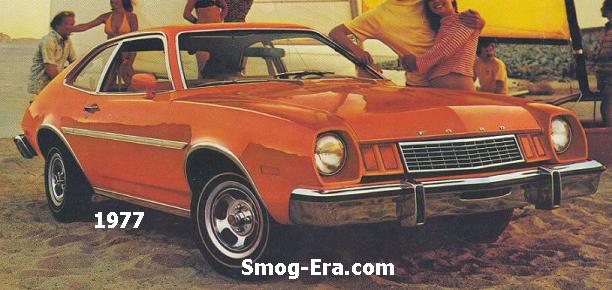 Then in 1979, another new front end treatment, this time sporting a modernized grille and rectangular headlamps. A new Pinto ESS was added, which was basically a trim-blackout package. The final year for the Pinto was 1980.