Pontiac Firebird
If a car was stereotypical 70s, the Firebird is definitely on the top of the list.
The '73 Birds had the same 'binocular style' front end as the ones made for '70-1/2.

For '74, things were changing, effectively creating generation 2.5 with a more aerodynamic nose plus crash resistant bumpers. Top engines for '73/'74 were the 400 V8 and the Super Duty 455.

The '75s received catalytic converters and a wraparound rear window. The top engine was now called the HO 455.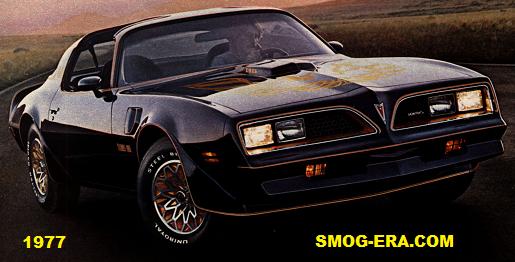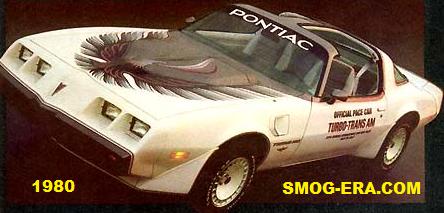 For 1982, the Firebird got a dramatic revamping. This included a new sloped nose with popup headlights, a much shorter wheelbase to 101.2″, and a crash diet, losing around 400 lbs over the previous cars. Top engine this year was a 305. The Crossfire Fuel Injection system used here used dual 2bbl throttle bodies, and was notorious for problems. '83s dumped the Crossfire Injection, in favor of a new HO 305 V8. Both of these years also a 2.8L V6, and a 'regular' 305 V8. Thehere was one more engine offered— a 2.5L Iron Duke 4 cylinder. Yes, a 4 cylinder in a Firebird. Obviously this was not a popular choice, though they did sell. It made only 90hp.

Special 'birds over the years were the Bandit Edition, the Daytona 500 Tribute for 1980, and a Nascar Edition for 1981. Firebirds were made famous in the 'Smokey & The Bandit' and 'Hooper' movies, plus in the 'Rockford Files' and 'Knight Rider' TV shows.