Dodge Challenger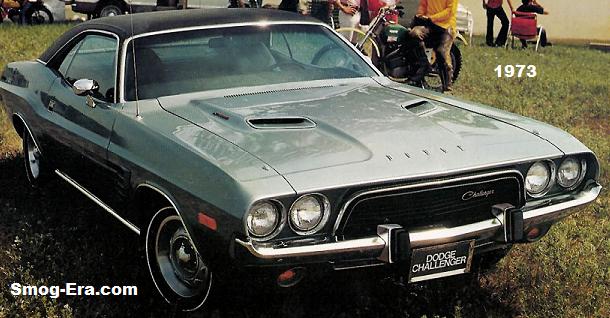 The Dodge Challenger was at the end of its line for a while, in '73-'74. Base engine availability both years was limited to the 318 V8 with 230hp. For '73 a 340 V8 was optional, and for '74 a 360 V8 was an option. Transmissions were either a 3-speed manual, or 3-speed automatic. No more R/T model these years, but a sportier Rallye package was available for the enthusiast crowd. The Rallye option came with a hood and fender scoops, heavy duty suspension, full instrumentation, blacked out grille, and side stripes. For 1975, the Challenger was discontinued.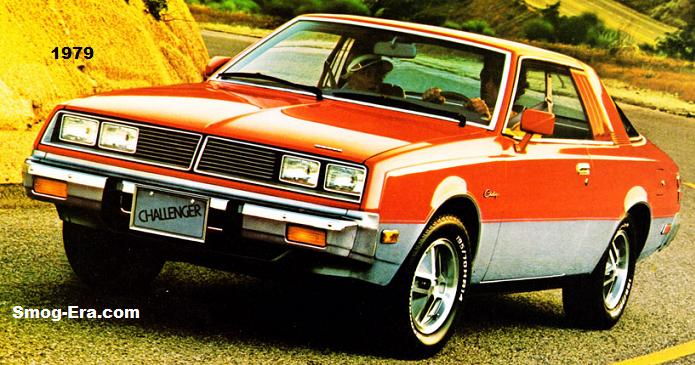 Starting 1978, the Challenger was now imported via Mitsubishi on the Galant Coupe platform. Moving these cars down the road were a 1.6L I4 or a 2.6L I4 optionally. Standard transmission with either engine was a 5-speed manual. A 3-speed automatic was optional with the 2.6 liter. The last year for this Challenger was 1983, but this generation is sure to catch on with collectors just because of the name.
To learn more about the Challenger R/T, see the page at DodgeRTclub HERE.