96
In its latter years, the 96 was sold only as a 2-door sedan and in one trim level, base. It was a lightweight car at just over 2000 lbs. Wheelbase was short at 98.3 inches. Overall length was 167 inches.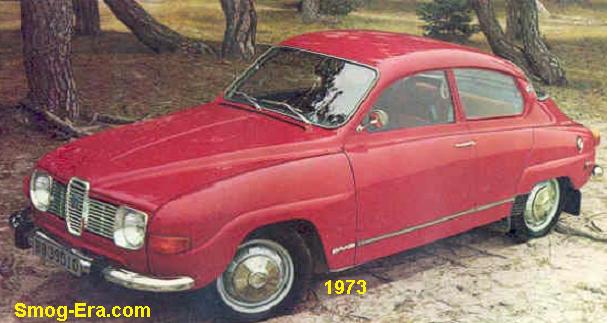 Driving the front wheels on this car was a 1700cc 1bbl Ford V4. It's design was from Ford of Germany. Horsepower was 65 and torque was 85. The only transmission offered was a 4-speed manual. The final drive ratio was a staggering 4.88:1.
The Saab 96 was in its last year of U.S. importation in 1973. It carried on through 1980 in other areas of the world. Despite the strange pug-like appearance, the 96 still has a loyal enthusiast following here and abroad.