Dodge Coronet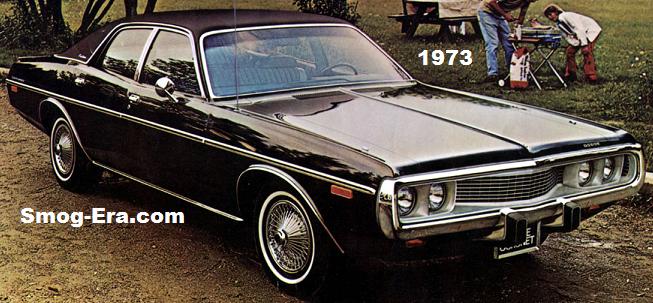 The Dodge Coronet for 1973 had the same basic look as the '71/'72 models. Standard engine choices were a 225 CID Slant-6 or a 318 CID V8. Optionally, were either a 340 CID 4bbl V8, or a 400 CID 4bbl V8. Sedan or station wagon were the two body variants you could get, and the car rode on a 118″ wheelbase. Trim levels were base and Coronet Custom. Trim levels were base, Coronet Custom, and Coronet Crestwood.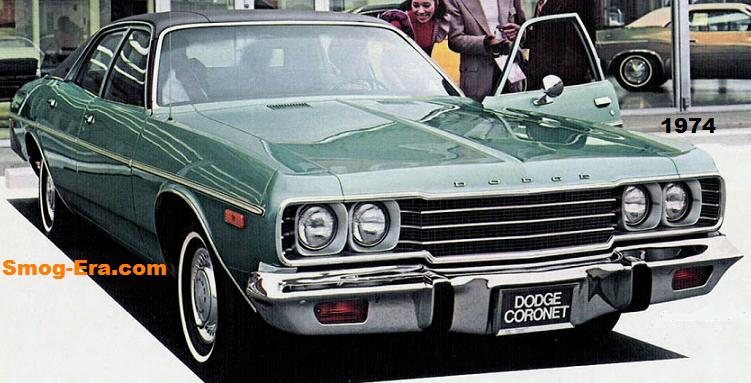 The Coronet got a re-freshening for 1974. Trims, body styles, and engines were the same as the '73 cars, except the 340 V8 was no longer available. It was replaced by the new 360 V8. All engines were rated at lower horsepower.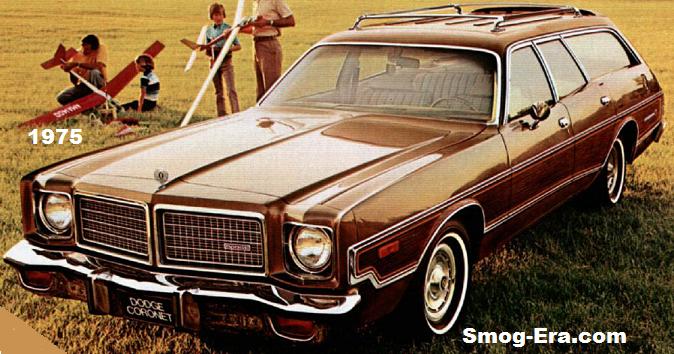 For 1975, the car got another re-freshening, to single headlamps. A Coronet Brougham was added, and the other trim levels remained. Body styles remained the same as previous years. The fuel tank size was increased to 25.5 gallons in the V8 coupes and sedans. The '76 model was essentially the same car, and was the end of the line for the Coronet nameplate.