944
It evolved out of the 924 and made its debut for the 1982/1983 model years as a 2+2 coupe. This was Porsche's third front-engine model— 924 and 928 were the forerunners. Unlike the Volkswagen-sourced unit in the 924, this engine was built in house by Porsche. To be exact, it was a 2.5L SOHC EFI I4. Bosch supplied the fuel injection system. Inside, the compression ratio was 9.5:1 and it was kept smooth with twin balance shafts.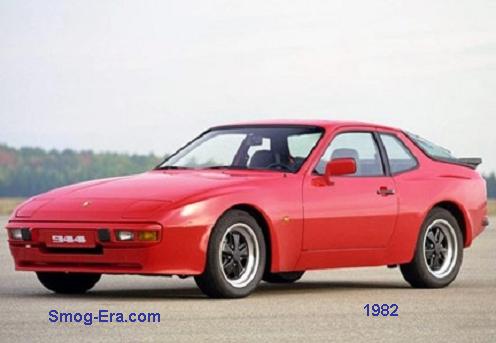 One big letdown about the car was it had no turbo these years, but the horsepower duplicated that of the 924 Turbo. It made 143 of those ponies and offered 127 ft/lbs of torque. The 944 this year weighed in at about 2675 lbs. which was about 45 less than the 924 Turbo. The front track width was wider on the 944 @ 58.2 inches versus the 924 Turbo's 55.9 inches. Overall, it handled and stopped better than the 924. Zero to sixty times were anywhere from the low 8 second range to flat 9s, depending on which road test publication you look at. The top speed is said to be 130 mph or slightly higher.
For gear-changing, two choices for rear-mounted transaxles were on the order sheet. A 5-speed manual was the base unit while a 3-speed automatic was and option. The location of the transmission being built into the rear axle brings the car very close to the ideal 50/50 weight distribution, or precisely 50.7%/49.3% front/rear.
The Porsche 944 was built through 1991 and continued to improve with each year. But, 1983 is where we stop…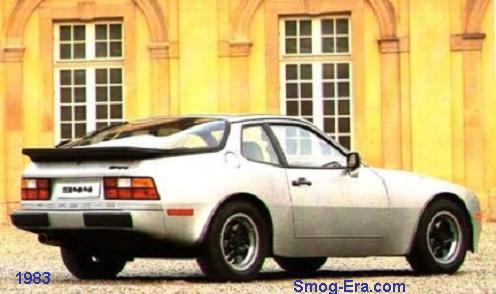 See the 924 page HERE.