Dasher
The rest of the world called it the Volkswagen Passat. We called it the Dasher, and it had a model run of 1974 through 1981. Its wheelbase was 97 inches and 173 inches.the overall length was
Originally powering it was a 1471cc I4 that made just 75hp. Fuel mileage was good, even by modern standards at 38 highway MPG. Acceleration times of zero to fifty, yes fifty, were bragged about in advertisements at 8 seconds flat. Body styles at first were 3-door hatchback or 5-door hatchback.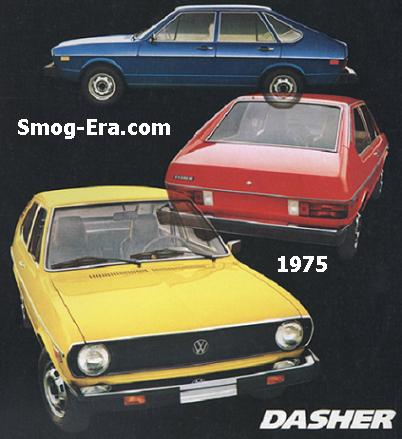 A station wagon was added for 1976. The engine was updated to a 1588cc unit this year too, now making 78hp. A limited edition 'Champagne Edition' was sold starting 1977. This package netted the buyer a more luxurious interior.
In '78, the Dasher got quad headlamps. A 1.5L Diesel I4 was added for 1979. Acceleration with the diesel was painfully slow, coming in at 19 seconds or more to 60mph. This didn't stop further sales of the diesel though, as it was the sole engine in the Dasher for 1981, the final model year. Dasher was replaced by the Quantum for 1982.