Plymouth Scamp Pickup
As a companion to the Dodge Rampage, Plymouth called its versions the Scamp and Scamp GT. The year was 1983 and it was the only year Plymouth sold it. Curb weight of this little hauler was about 2300 lbs, but it could haul almost half its own weight at 1145 lbs.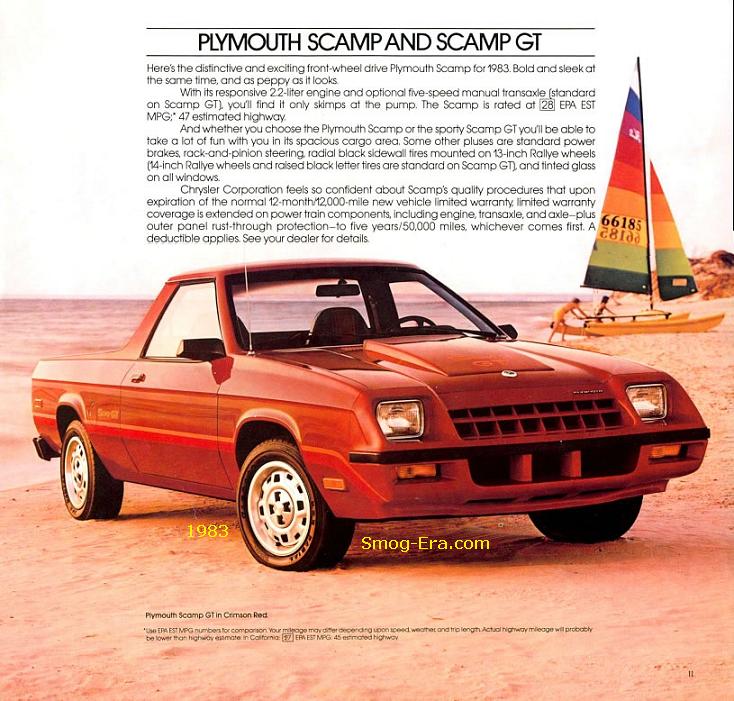 The drivetrain was front wheel drive. Its sole engine was a 2.2L 2bbl I4 rated at 96hp and 119tq. Standard transmission in the base Scamp was a 4-speed manual with a 5-speed manual or 3-speed automatic being optional. Scamp GT received the 5-speed manual as standard equipment. The 3-speed automatic was optional here too. Also part of the GT package was an added hood scoop, striping, tachometer, and upgraded wheels. Both versions together sold less than 3600 units, a number that caused the plug to be pulled after the single model year.