Bentley T2
Bentley's T2 arrived for the 1977 model year, as an evolution of the T1 it replaced. What it gained over the T1 was rack & pinion steering, additional interior room, and a redesigned frame and engine cradle system.
Two variants of the T2 were offered. These were the standard 4-door sedan, and a long wheelbase sedan. The wheelbase under each was 119.5 inches and 123.5 inches, respectively. In typical Bentley fashion, curb weight started at almost 5000lbs.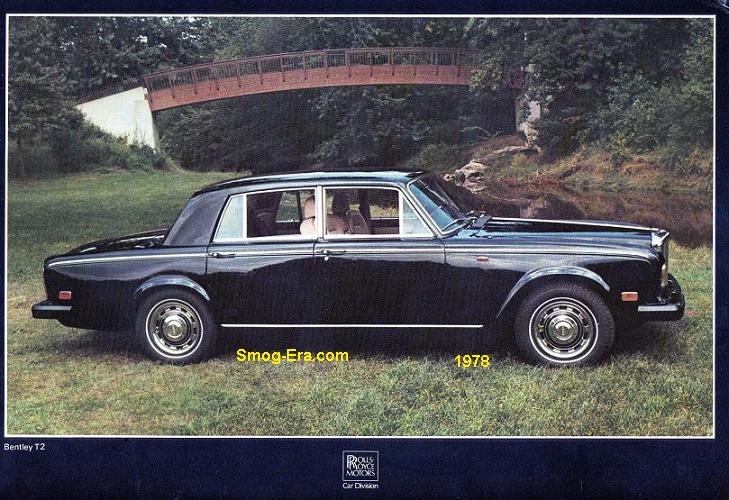 Also in typical Bentley/Rolls Royce tradition, just one engine was available. It was the hand built corporate 6.75L 2x1bbl V8. backed with a 3-speed GM TH400 automatic transmission. Output was typical as well, at the usual 220hp.
M.S.R.P. was just under $85k at first. The T2 nameplate lasted until the 1980 model year. It was subsequently replaced with the Mulsanne for 1981.