Dodge D50
Dodge was late in the game with a compact truck. The Dodge D50 was an imported product based on Mitsubishi's truck. Its first year was 1979. Powering it were a choice of two Mitsubishi I4s, a 2.0L or a 2.6L. They made 90hp and 105 hp, respectively. Shifting duties were handled by a choice of 4-speed manual, 5-speed manual, or 3-speed automatic. Four wheel drive was not available in this truck. The performance trim level was the D50 Sport, which got the 2.6 engine, 5-speed and several appearance upgrades such as striping and nicer wheels.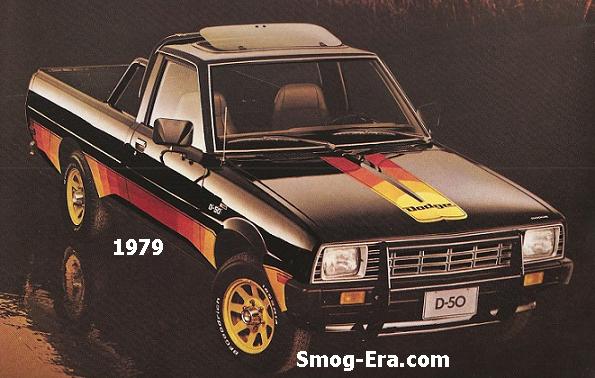 For marketing purposes, the 'public' name of the truck was changed to 'Ram 50' in 1981, but the inside code name was still D50.
There was great news for 1982. Four wheel drive was finally an option.
In our last year, 1983, a 2.3L TurboDiesel Mitsubishi I4 was added to the engine list, though it did make just 80hp. Torque was just 125 ft/lb. The truck also took on the look of quad-headlamps as of this year.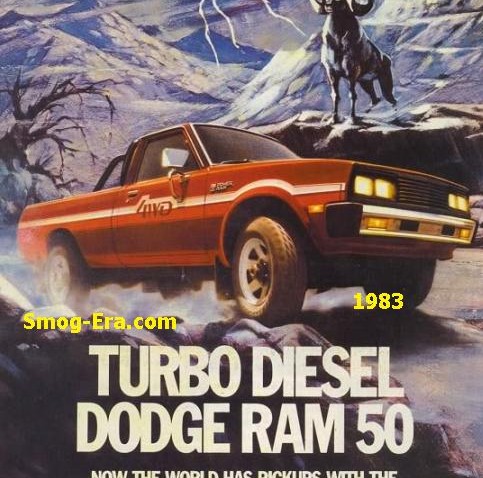 The D50 lived on ten more years, and larger engines were occasionally swapped into them by the enthusiast. There was even a commercially available kit that would allow the swap of a Buick V6.