450SL
This was a 2-seater brought to the U.S. starting in 1973. Without getting technical and moving over to a different model name, the sole body style was a convertible. The wheelbase came in at 97 inches, which was right in sports car territory. It was quite heavy for its size, at 3600lbs. and resided on the R107 platform.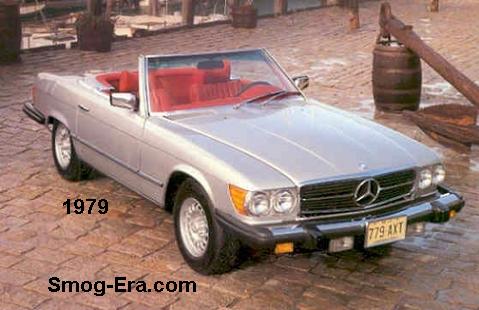 Powering this little heavyweight was a 4.5L SOHC EFI V8, which made 190hp and 240 ft/lb of torque in the U.S. The engine block was cast iron, while the cylinder heads were aluminum. Shifting was done with a 3-speed automatic only.
Top speed was advertised as 135mph. The 450SL was sold though the 1980 model year then replaced with the 380SL.