Audi Fox
It was America's version of Europe's Audi 80. In 1973, the Fox was in its second model year here in the states and was one of the earlier front wheel drive vehicles in the U.S.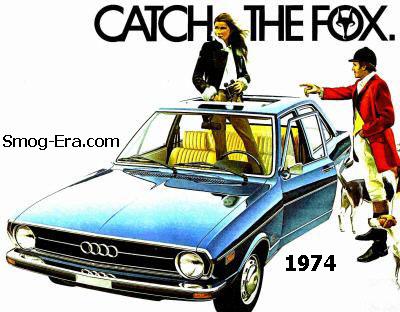 The '73 & '74 versions were powered by a 1471cc OHC 2bbl I4, which put out 75hp. Both automatic and manual gearboxes were in the offerings. Zero to sixty times were in the mid 12 to 13 second range.
The '75-'79 model received a power boost to 78hp, thanks to a 1571cc EFI I4.



For 1977, the car's appearance was updated. The most perceptible feature was the quad headlamp arrangement. In 1978 & 1979, a performance variant called the Fox GTI was sold. This package deal added spoilers, firm suspension, striping, and full instrumentation.
The Fox was sold in North America through the 1979 model year. Three body styles were tendered over the model run which were the standard coupe, sedan and station wagon variants.