AMC Matador
The Matador was in its third model year in 1973. It was also the last of the generation. The body styles were 2-door hardtop, 4-door sedan, and station wagon. Its size fell between midsize and fullsize, slotting in just under the big Ambassador.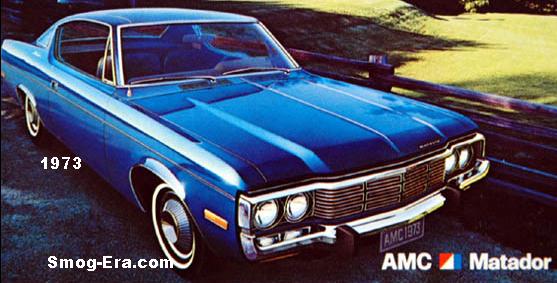 Powering this beast were a choice of six different engines. These were a 232 CID 1bbl I6 making 100hp, a 258 CID 1bbl I6 making 110hp, a 304 CID 2bbl V8 making 150hp, a 360 CID 2bbl V8 making 175hp, a 360 CID 4bbl V8 making 195hp, or the the top choice, the 401 CID 4bbl V8 making 235hp.
In 1974 the Matador line was redesigned. The coupe even split off to its own series (see separate section). Engine choices remained the same. Buyers had a choice of the base Matador or a Matador Brougham.
In 1975 the 401 and 360 4bbl V8s were both dropped, as well as the 232 I6.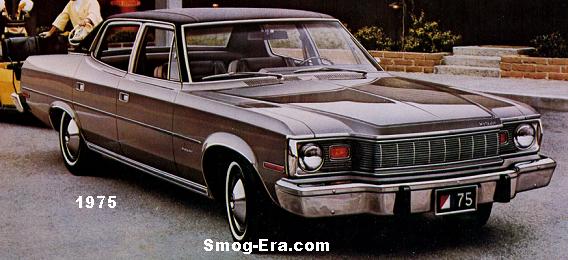 For 1976, the 360 4bbl returned. In 1977, engines carried over. In 1978, the Matador sedan was available with the 'Barcelona' appearance package. It was also the final year for the Matador.
On a final note, the Matador was available with a Police Package through its timespan. Such equipped versions are a rarity nowadays. Matadors could be seen in the Adam 12 and the early Dukes of Hazzard television shows..