Fiat Brava
The Brava arrived late in the 1978 model year. The first variants were 2-door coupe, 4-door sedan and 5-door station wagon.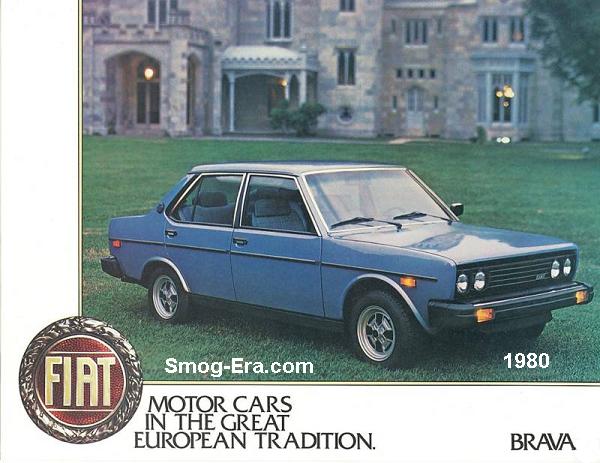 A Super Brava was offered for 1978 only, which included more standard features. The station wagon lasted through 1979.
The first engine was a 1.8L DOHC 2bbl I4 that made 86hp. It was later yet in 1978 that it was replaced altogether with a 2.0L DOHC 2bbl I4 that made the same 86hp, though presumably more torque.
For 1980, a new optional engine was offered. It was a 2.0L DOHC Fuel Injected I4. This was a big improvement over the previous version as this one made 102hp.
The EFI 2.0 became standard equipment for 1981. It didn't help sales though, as it was also the final model year for the Fiat Brava.