Mercedes Benz L-1113
Yes, Mercedes was heavily involved with commercial vehicles back in the day. The L-1113 had a GVW of 25000 lbs., which of course means fully loaded weight. Four wheelbase choices were offered. These were 141 inches, 165 inches, 190 inches and 203 inches. Powering this pug-nosed truck was a 5.7L Diesel I6, and it made just 130hp and 267 ft/lb of torque. It's a rock solid reliable powerplant though.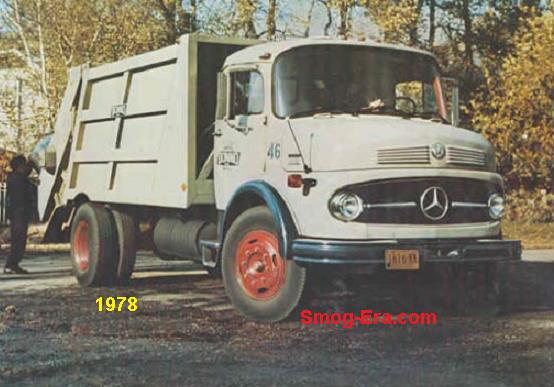 The L-1113 covered all the smog era years and has been fitted with many different work bodies, from fire apparatus, to tanker, to dump. However, the most common use was for a box body, primarily used by movers or for furniture delivery. The old Marshall Field's store chain had a sizable fleet of these trucks.
Not many of these trucks remain on the road, so it's rarity makes it quite the catch for those who want something different. Parts are still readily available, though usually need to come from overseas. A short wheelbase unit with a custom flatbed or pickup body would be quite the hit at a car show, though with any other body style out back, an antique truck show would be welcoming as well.