GL
Like the DL, Subaru's GL was technically a trim level of the 1400 series as of 1973. At first it was only made available as a 2-door coupe, but was positioned as the top shelf Subaru model.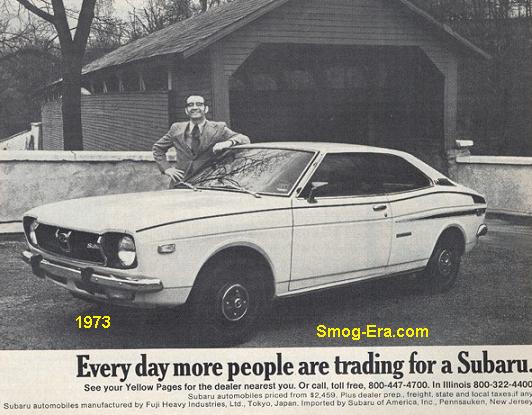 The wheelbase under it was just 96.7 inches. The car had a curb weight then of just 1750 lbs. A 1400cc 2bbl H4 (rounded up), with 61hp and 69 ft/lbs torque provided the motivation. The sole transmission was a 4-speed manual. In '74, most features were carried over.
In 1975, the 1400 H4 lost a few horsepower, dropping to 58. In a positive light, both a 5-speed manual and a 3-speed automatic were added as options.
A new engine was optional in 1976. It was a 1600cc 2bbl I4. It offered the driver 67hp and 81tq. Transmission choices remained the same. The 1400 engine was dropped for 1977, leaving the 1600 as the new base power-plant.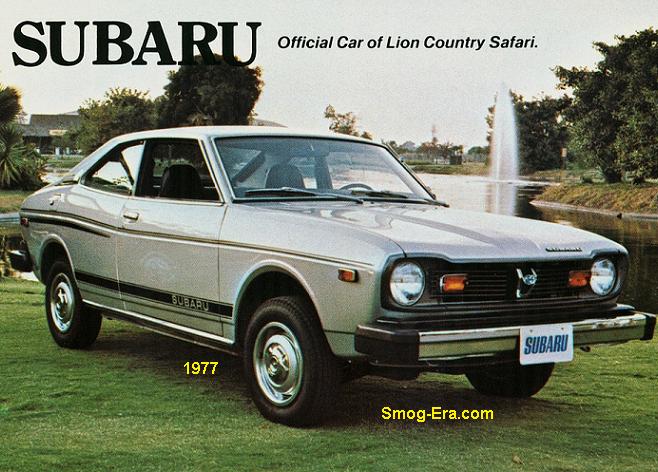 In 1978 and 1979, the GL was on hiatus from U.S. sales. This gap was filled with the GF model.
The GL returned tot the American market for 1980. Like all Subarus, was totally redesigned this year. The GL gained rectangular headlamps that the DL was not entitled to. Gone was the 2-door coupe, at least in GL nomenclature. The sedan that U.S. customers could not previously get was now offered here. A station wagon was newly available, which was offered in both front wheel and four wheel drive versions.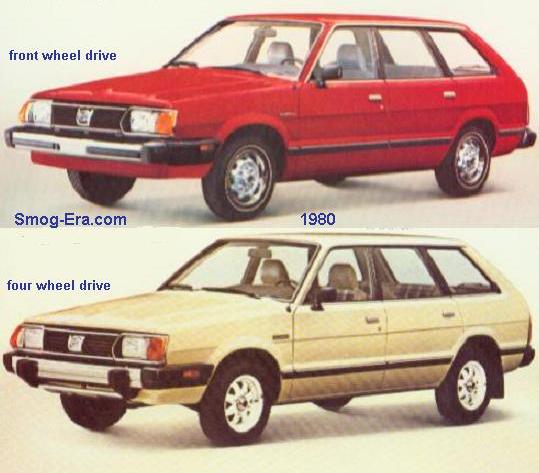 The 1600 engine was still the base engine. A new 1800cc 2bbl H4 was an option now. Its output was 72hp and 92tq.
No significant upgrades or changes happened for 1981. For 1982, the 1600 engine was dropped, and the 1800 engine was now the sole power provider.
In 1983, a new 95hp 1800cc EFI Turbo H4 was a new selection. It was sold only as an option for 4×4 station wagons. The smog-era was done after this year, so we're signing off…