GTO
The GTO for 1973 was an option package on the colonnade LeMans, making it one of the heaviest Goats ever produced.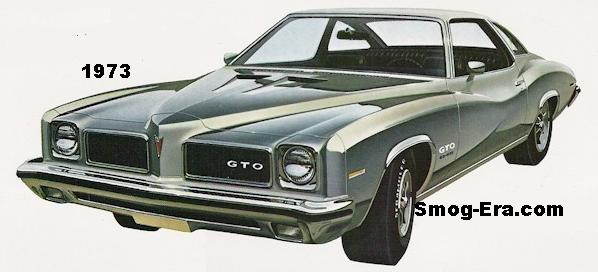 Engines available were the 400 CID 4bbl V8 which made 230 hp. Backing this were one of three transmission choices. These were 3-speed manual, 4-speed manual, or 3-speed automatic. The optional engine was a 455 CID 4bbl V8 making 250 hp, and backed solely by a 3-speed automatic.
The 1974 GTO was an option package of the Ventura. Powering this version was a 350 CID 4bbl V8 with shaker scoop, and making 200 hp. The power went much further in this Goat, due to the '74 being the lightest GTO ever made.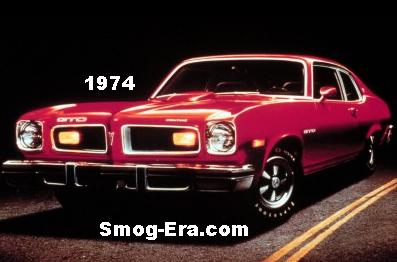 Two body styles were produced. These were a 2-door coupe or a 2-door hatchback. For 1975, the GTO was put to rest.