Camargue
It was launched in 1975. The Camargue was sold only as a two door coupe and in very limited numbers to retain a certain level of mystique.
With a weight of 5175 lbs., it was the heaviest car in the Rolls Royce lineup. The wheelbase was the longest at just over 120 inches. It was also the priciest with a cost of $115000.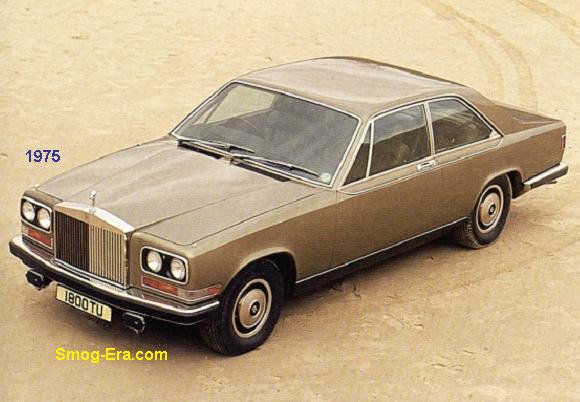 The engine was standard Rolls Royce fare for the time— 6.75L 2-1bbl V8. It made 220hp and was backed with a GM TH400 automatic transmission. Needless to say, this was no race car, just a cruiser.
Much like on the Corniche, the front steering was updated in 1977 to a rack & pinion variety. Also, the rear suspension was changed over to independent for 1979. The final Camargue was sold three years past the smog-era, in 1986.