Stutz Blackhawk


The Stutz Blackhawk as of 1973 was based on the Pontiac Grand Prix. The body was made by a coachworks in Torino, Italy. It was available usually in coupe form, though the occassional convertible was sold.The wheelbase of the GP was retained at 116 inches and the car weight about 5000lbs. Powering it was a modified Pontiac 455 CID 4bbl V8. It made 431hp. Basic specs carried over through 1977.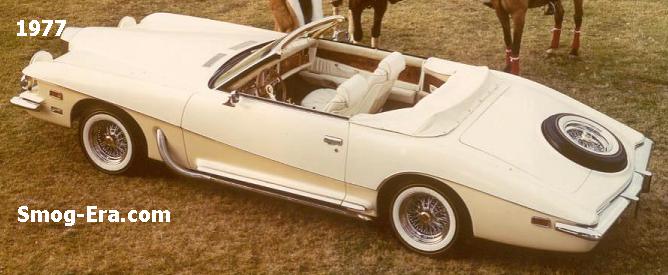 For 1978 & 1979 the engine was changed over to a 403 CID 4bbl Oldsmobile V8 since the Pontiac 455 was no longer being made by GM. The 403 was not modified and produced just 185hp.
In 1980, the Blackhawk was re-engineered to fit on new Grand Prix, which was downsized two years previous. The new body lines were more straight and flattened. The engine remained a 403 Olds.


1981 brought out the introduction of the 350 CID 4bbl Chevrolet V8 in the Blackhawk. It made just 160hp. The final years we cover here, '82-'83 were carryovers.