Dodge Rampage
The Rampage was spun off the Omni 024 line for 1982. Wheelbase was inches and payload was rated at 1145 lbs. Two versions were available which were Rampage and Rampage Sport, which had the performance look. Sport added a faux scoop on the hood, special graphical touches, better wheels, nicer seat fabric, plus a tachmometer. The only powerplant available in both trims was a 2.2L 2bbl I4 that made 96hp and a relatively healthy 119tq. Both 4-speed manual and 3-speed automatic transaxles were both offered.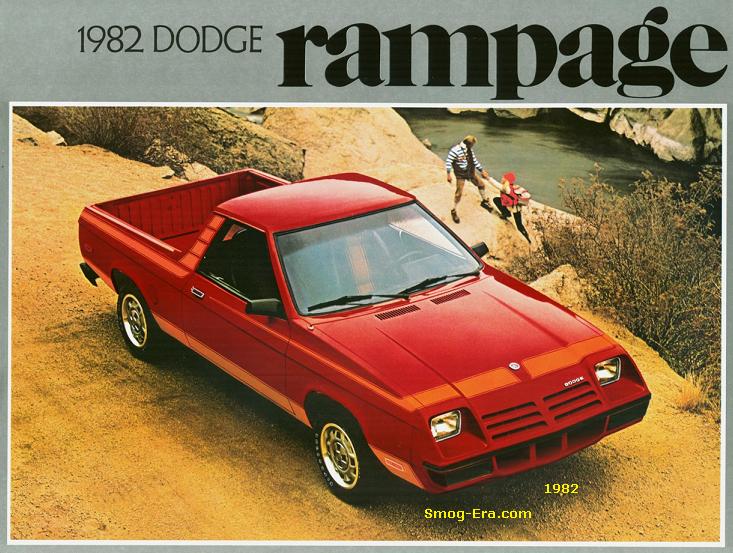 In 1983, the Rampage Sport was replaced by the Rampage 2.2 which added the same basic performance touches. Bear in mind that the base Rampage still contained the same 2.2 liter engine, despite the name of the latter trim. A 5-speed manual was now available as standard equipment on the Rampage 2.2, and as an option in the base truck. Plymouth also gained a Rampage-twin called the Scamp.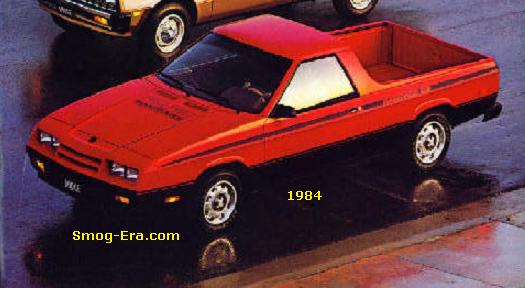 Sales were relatively slow up to this point and Chrysler attempted to bolster sales by quickly dropping the Plymouth Scamp for 1984 as well as giving the Rampage an updated 4-headlamp front end. Powertrain and options were not changed and the new nose and lack of a Scamp proved to be of no help, so the little front wheel drive trucklet was dropped after this year.