XJS
The XJS appeared for the 1976 model year. It sat on a 102 inch wheelbase and featured a long hood/short deck layout with 2+2 seating. The steering system was a rack & pinion style with the brakes being 4-wheel disc. Its best known feature was the 5.3L SOHC EFI V12 engine. For the original execution of this engine, it was rated at 244hp and 269tq. The compression ratio was just 7.8:1. Acceleration at this point was 0-60in 8.9 seconds with the quarter mile taking about 16 seconds.
The transmission at first was a 3-speed Borg Warner automatic. However in 1979, a 3-speed GM TH400 automatic replaced the B-W unit. The rear axle ratio at this time was 3.31:1.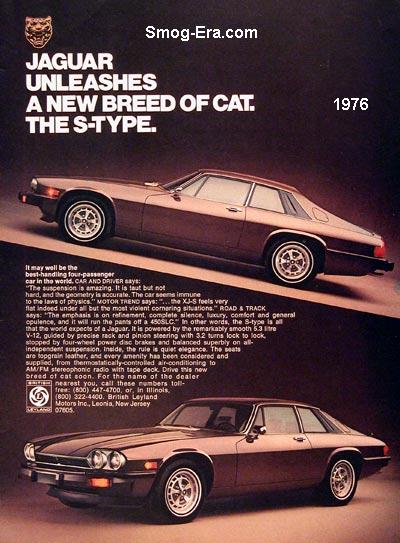 For 1980, a second axle ratio was added as an option. It was a 3.07:1 unit. This ratio became the only one offered as of 1981.
In 1981-1/2, a much improved engine was put in place. It was a 5.3L SOHC EFI HE V12. The 'HE' meant High-Efficiency. Updated cylinder heads provided an increase in air flow and bumped the compression ratio to 11.5:1. Because of this, output increased to 263hp and 290tq, and fuel economy was vastly improved.
More changes occurred this year in form of additional exterior chrome and more interior wood.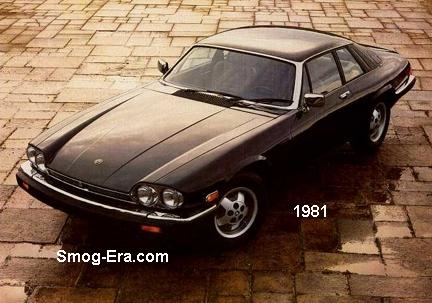 For 1982, the rear axle ratio lost more of its performance edge. It dropped to 2.88:1.
In 1983, you briefly had the option of getting a 3.6L DOHC EFI Slant-6 in your XJS. This one made 201hp. It was offered only with a Getrag 5-speed manual transmission. Also new this year was an available targa top body style. That is all…