Pontiac Bonneville
The Bonneville nameplate was associated as the top end Pontiac model for the long term. In fact, The Bonneville for '73 offered standard radial tires one year before other full size Pontiacs. Also standard was a 400 CID 2bbl V8, making 170hp. Optional engines included a 400 CID 4bbl V8 w/dual exhaust making 185hp, a 400 CID 4bbl V8 making 200hp, a 400 CID 4bbl V8 making 250hp, a 455 CID 4bbl V8 making 215hp, and finally, a 455 CID 4bbl V8 with dual exhaust making 250hp. The two 400 4bbl V8s were not available in California. The bodies this year were 4-door post, 4-door hardtop, and 2-door hardtop.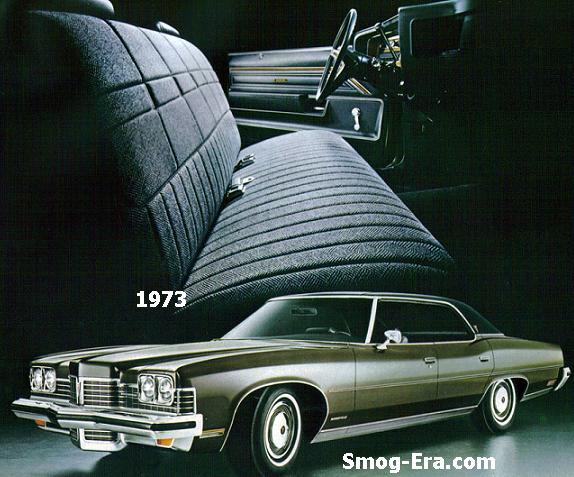 As of 1974, the engine choices were the same, though with minor horsepower changes. A mild freshening was in order this year as far as lighting placement. The 4-door post body style was dropped this year.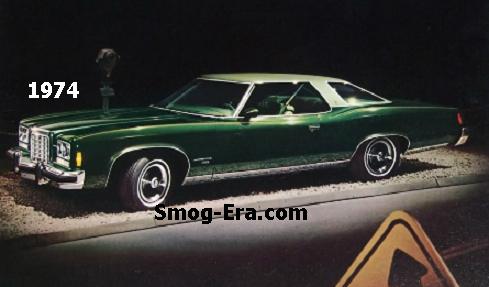 For 1975, engines were switched up a bit, in the form of single exhaust versions only. The car also found rectangular headlamps.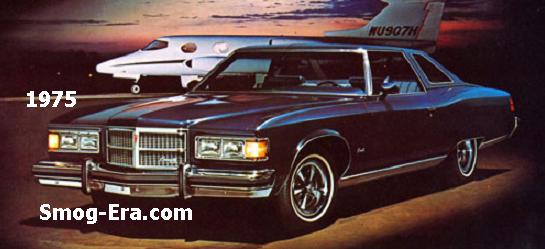 A Bonneville Brougham model was added for 1976, which replaced the GrandVille in the lineup. Engine configurations carried over from the previous year.


The Bonneville shared in the redesign GM's fullsize cars. It was trimmed down to save weight but retained most of the inside room. Both body styles were now of the post-variety. Engines were mixed offerings this year. Base was a 301 CID 2bbl V8 making 135hp. Optional were a 350 CID 4bbl Pontiac V8 making 170hp, a 350 CID 4bbl Chevrolet V8 making 170hp, and a 350 CID 4bbl Oldsmobile V8 making also making 170hp .Also optional were a 400 CID 4bbl V8 making 180hp, plus a 403 CID 4bbl Oldsmobile V8 which made 185hp. These same engines carried over for 1978.

The 350 Pontiac V8 and The 403 Olds V8 were both dropped for 1979. Essentially replacing them both were a 301 CID 4bbl V8 making 150hp, and a 350 CID 4bbl Buick V8 making 155hp. Also an official Bonneville Safari station wagon was added, replacing the "Grand Safari" nameplate, which was a stand-alone model the previous year.
In 1980, a 231 CID 2bbl Buick V6 was now the standard engine, though the 301 CID 4bbl V8 was still available. The 301 CID 2bbl V8 and 400 CID 4bbl V8s were both dropped. Replacing them were a 265 CID 2bbl V8 making just 120hp, and the 350 CID Diesel Oldsmobile V8 making only 105hp. The car took on a mild redesign this year also, giving the car updated lighting and a lighter weight nose. A 307 CID 4bbl Oldsmobile V8 was added to the options for 1981. It made 145hp. This was also the PST year for a big Bonnie, as it was replaced by the G-bodied Bonneville Model G for '82.