I-Mark
Isuzu entered the American car market in 1981 with its I-Mark. The car had a 94.3 inch wheelbase, with an overall length of 171 inches. Curb weight averaged 2200 lbs. In this early era of front wheel drive cars arriving, the I-Mark was still a rear wheel drive standout.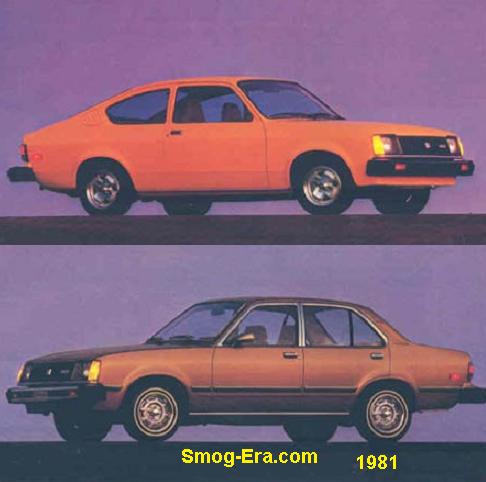 Two different engines were the choices for power. The first was a 1.8L SOHC 2bbl I4 that made 80hp and 95 ft/lbs of torque. The second was a 1.8L SOHC Diesel I4 that made 51hp and 72 ft/lbs of torque.
Three different transmissions were offered. Standard with the diesel was a 4-speed manual. Standard on the gas cars was a 5-speed manual. A 3-speed automatic was available on either.
Three trim levels were available. These were base which was offered only with the diesel and as a 2-door coupe. Next was Deluxe which was offered wit both engines and either 2-door coupe or 4-door sedan body styles. Finally there was the LS which was also offered with both engines, but only in a 2-door coupe body. While not an official trim package, also offered was the Rally package, which presumably, added sporty appearance touches.
Features into 1982 were carried over from the previous year. For 1983, a 4-door sedan was newly added for the LS trim. The diesel was dropped in all but the base model. Also this year, the gas engine lost 2 horsepower, dropping to 78.