900
Saab's entry level luxury competitor was sold starting the 1979 model year, as an eventual replacement for the 99. It was front wheel drive and on a 99.4 inch wheelbase, While more refined than the 99 it replaced, it still was quirky, just like Saab buyers enjoy. For as bulky as they appear, Saab 900s only weigh around 2700lbs.
Quite the selection of models were offered. As for trim levels you have, in order of hierarchy, 900 GLi, 900 EMS, the 900 GLE, and 900 Turbo. These trims were available in two body styles. These were 3-door hatchback and 5-door hatchback. A unique feature that Saab put in the 900 from the start was a cabin air filtering system, something not common elsewhere until the late 1990s.
For power, a 2.0L Fuel Injected S4 with 115hp and 123 lb/ft torque was powering the 900 GLi, 900 EMS, and 900 GLE. A 2.0L Fuel Injected Turbo S4 with 135hp and 160lb/ft of torque was in the 900 Turbo. Transmissions were either a 4-speed manual or 3-speed Borg Warner automatic.
1980 was the final year for the 5-doors. As to let it go out with a bang, a Touring Package was a new option for them. This added power mirrors, rear headrests, air conditioning, and sunroof. More news included an available 5-speed manual transmission on the 900 Turbo.
To replace the 5-door body style, a 4-door sedan was put it its place for 1981. Trim levels were shaken up a bit too and simplified this year. They were now 900, 900S, and 900 Turbo. The 4-speed transmission was replaced with a 5-speed across the board on all models.
A 25th Anniversary Edition was available on 900 Turbo models in 1982. This included a unique Slate Blue paint color, color keyed wheels, upgraded sound system and special badges. No noteworty history for 1983…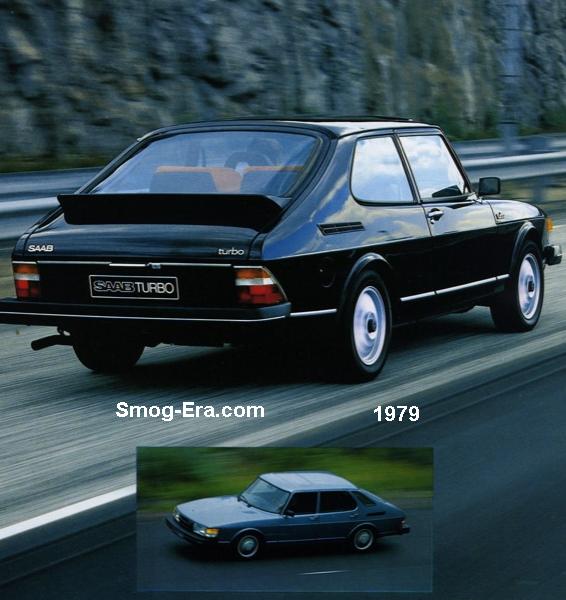 To read more about the 99, see the page HERE.