DL
Subaru's DL was technically a trim level of the 1400 series in the early years. It was offered in a utilitarian selection of body styles. These were 2-door sedan (as they called it), 4-door sedan and station wagon. All three body styles sat on just 96.7 inches of wheelbase. The car was small, and only weighed at best 1750 lbs., but the DL was aimed as an alternative to the popular midsize segment.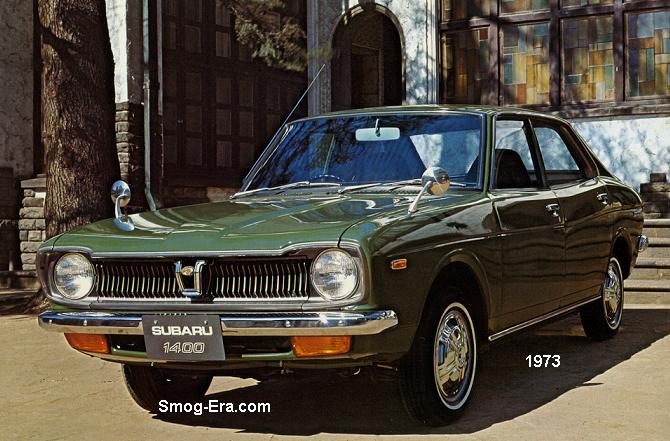 Despite Subaru's legendary four wheel drive heritage, the 1973s were front wheel drive only. Subaru was an early pioneer in the marketing of FWD. The only engine was a 1400cc 2bbl H4 that made 61hp. The sole transmission at first was a 4-speed manual unit. 1974 was a carryover year.
In 1975, two new transmissions were now offered for the first time. These were a 5-speed manual, and a 3-speed automatic. Horsepower for the 1400 engine dropped to just 58 this year mainly due to the freshly mandated catalytic converters.
For 1976, a 1600cc 2bbl H4 was added to the option list. This one made 67hp. The same three transmissions were still offered with the larger engine. In 1977, the 1400 engine was dropped altogether.

For 1978, the car received a smoother appearance. This was done with a new hood, fenders, grille and turn signal design. Also updated were the rear lighting and instrument panel. Curb weight climbed a bit to about 2000 lbs. 1979 was a carryover year, sharing the same appearance.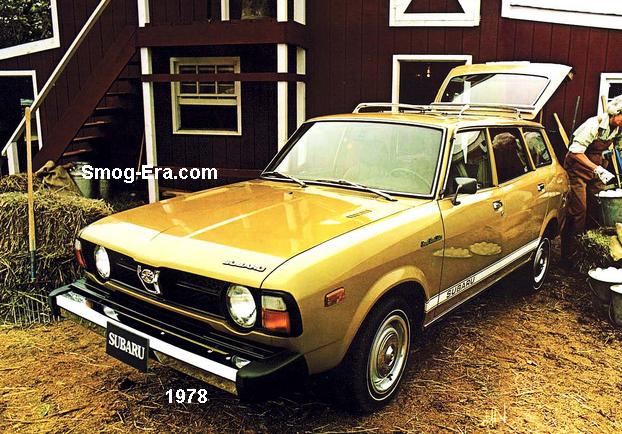 In 1980, the car received its first substantial redesign. Part of the new generation included the post-coupe being discontinued and replaced with a 3-door hatchback. Average weight of the cars was now around 2100 lbs. In the power-train department, the 1600 was still the base engine but a new 1800cc 2bbl H4 was added as a second choice. Horsepower was rated at 72 on the 1800. Four wheel drive was an option for the hatchback and was a new offering for the station wagon— (The '4WD Wagon' was marketed independently as its own model before this).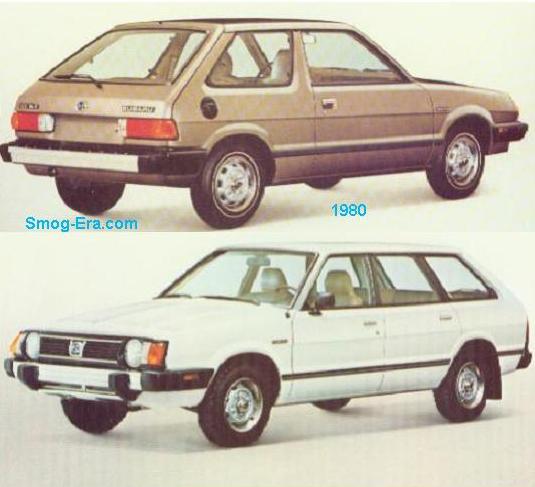 1981 was a carry over year. In 1982, the 1800 H4 was now standard on the station wagon. For 1983, a new 1800cc EFI Turbo H4 was added as a second selection, but only for the four wheel drive station wagon. It made made 95hp.
This is the last year of our coverage, but before we sign off…
Early Subarus are quirky. Some might even consider them ugly. Because of these points, they might even compare to Saabs. But unlike their Swedish counterpart, rust was a serious issue on the early cars. There are relatively few examples left, so if you find one, save it!
See the 4WD Wagon page HERE