Avanti II
*There was just one model and one body style produced by Avanti Motor Corporation for most of the smog-era. We'll use "II" as the model, though we acknowledge that some folks consider the "II" as part of the manufacturer name…*
The Avanti II was still based on its Studebaker roots in 1973. It was only available in the Studebaker-Avanti-traditional coupe form. Powering it was a 400 CID 4bbl Chevrolet V8 which was backed by a 3-speed TH400 automatic transmission. It made 245 horsepower this year. The option list was a 70s dream lineup. It offered a Hurst-shifted 4-speed manual trans, a Blaupunkt stereo, electric sunroof, Cibie fog lamps, Borrani knock-off-hub wire wheels, and whitewall tires among others. A limited slip differential was also available to those seeking more performance .
In 1974, horsepower dropped to 180. For 1975 the II was essentially a carryover, including the same 180 hp rating. Power dropped yet again in 1976 to 175. Also for 1976, a new major option was added, Magnum 500 wheels— another 70s staple.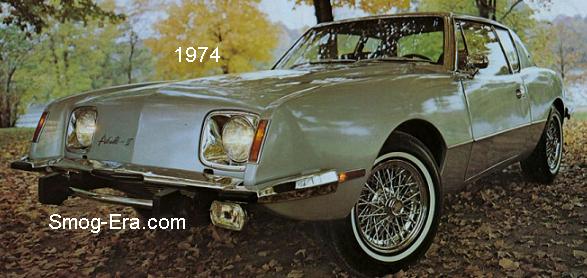 In 1977 the 400 V8 was dropped, replaced with a 350 CID 4bbl Chevrolet V8. Horsepower went up slightly from the previous year's 400 V8 to 180. The transmission was also downgraded to a TH350 automatic. Power stayed the same for 1978. A small power boost to 185 was seen for 1979. Up once more in 1980 to 195.
1981 brought bad news, sort of. The 350 V8 was dumped in favor of a 305 CID 4bbl V8. Horsepower dropped quite a bit with the new engine to just 155.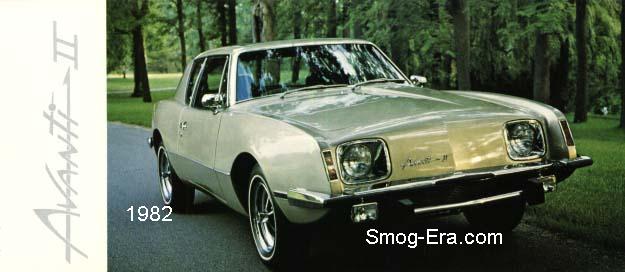 The big news for 1982 was that the transmission was now a 4-speed 200-4R automatic. The final year we cover here, 1983, was a carryover from 1982.