Le Car
Introduced to the U.S. in 1976, the Le Car was based on the European Renault 5. It was a very small car for the time, barely breaking the 1700lb mark. It sat on a 94.6 inch/95.8inch wheelbase— the wheelbase differed on each side! Its overall length was about 142 inches.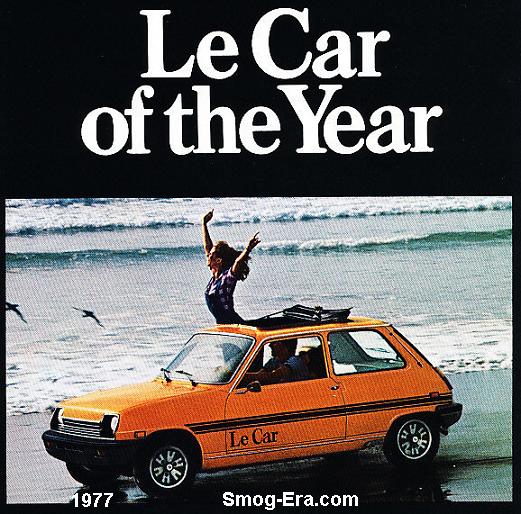 The first engine to power it was a 1.3L 2bbl I4 making 58hp and 78tq. Transmissions offered were a 4-speed manual, 5-speed manual and 3-speed automatic. 'GTL' was the top trim level which added map pockets, carpeting, padded steering wheel and sunroof.
For 1980 the front end received an update to rectangular headlamps. Also the wheelbase was now a compromise of the old left/right measurements, at 95.2 inches. The new top trim level was now simply called 'Deluxe'. A specialty trim called 'Black Beauty' was also available for '80/'81. The engine now was a 1.4L 2bbl I4 which pumped out only 51hp and 70tq. A 4-door version was added for 1981.
The last model year for the Le Car coincides with the end of the smog-era, 1983.