Bentley Mulsanne
1981 was the first year. Mulsanne had a unique look compared to previous Bentleys. It had a sporty appearance— Not all stuffy like other models. It was made for performance.
Mulsanne sat on a 120.5 inch wheelbase and ran the length of 208 inches. Curb weight was quite porky at almost 5100lbs. It was offered only in a 4-door sedan body style, or 'saloon', if you will.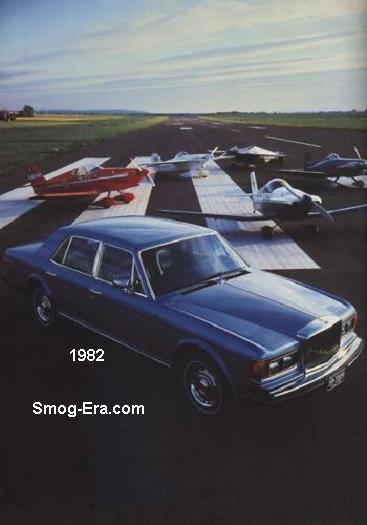 Two trim levels, directly correlating with the engine choices were offered. The base Mulsanne had a 6.75L 2-1bbl V8, making 220hp. Also, more rarely available during this early time were units with a 6.75L MFI V8. It made similar horsepower.
The Mulsanne Turbo had a 6.75L 4bbl Turbo V8, making right around 300hp. In the transmission department was a GM TH400 3-speed automatic. The axle ratio was 3.08:1. Even at its heavy curb weight, it got around quite gracefully. the Mulsanne Turbo made a name for itself for as a performer .
The Mulsanne nameplate held on through the smog-era and thereafter.